Are you following a keto or low carb diet but find yourself short on time and energy to prepare elaborate meals? Don't worry; lazy keto meals are here to save the day! With just a few ingredients and minimal cooking time, you can enjoy scrumptious low-carb dishes that align perfectly with your ketogenic lifestyle.
In this blog post, we've compiled a collection of easy-to-make lazy keto recipes that will satisfy your taste buds without compromising your carb goals.
Jump To:
On this website, you'll find an abundance of keto and low carb recipes catering to various tastes and preferences. Among the extensive collection, there are a few favorites that stand out for me. From one-pan wonders to quick air fryer delights, these recipes offer convenience without compromising on flavor.
Whether it's the simplicity of the Low Carb Bourbon Chicken or the satisfying Lazy Keto Breakfast Skillet to kickstart the day, these personal favorites have earned their place as go-to options in my kitchen.
So, explore the variety of options available, but don't miss trying out these cherished dishes that have won my heart. Happy cooking and indulging in these delightful keto and low carb creations!
Tips for Making Lazy Keto Meals
Plan Your Staples: Keep your kitchen stocked with keto-friendly staples that require minimal preparation. Ingredients like avocados, eggs, canned tuna, nuts, leafy greens, and pre-cooked grilled chicken are great options. Having these on hand will make it easier to whip up a quick meal without much effort.
Pre-cut and Pre-cook: Save time during busy days by pre-cutting vegetables and pre-cooking meats. Spend some time on the weekends to chop and dice vegetables, such as bell peppers, zucchini, and broccoli, and store them in airtight containers in the refrigerator. You can also pre-cook chicken or ground beef and store them for later use in various dishes.
Embrace One-Pan Meals: Opt for one-pan or one-pot dishes that minimize clean-up and cooking time. Combine protein and low-carb vegetables in a single pan, season with your favorite keto-friendly spices, and let them cook together. This method not only saves time but also enhances the flavors as the ingredients meld together.
Utilize the Air Fryer: The air fryer is a lazy keto cook's best friend. It requires little to no oil and cooks food quickly and evenly. From crispy chicken tenders to roasted veggies, the air fryer can handle a wide variety of keto-friendly foods. Experiment with different combinations and discover new favorites.
Meal Prep for Efficiency: Spend a dedicated time each week on meal prepping. Prepare larger batches of your favorite lazy keto meals and portion them into individual containers. This way, you'll have ready-to-eat meals throughout the week, saving you from the temptation of reaching for high-carb convenience foods.
How to Prepare Lazy Keto Meals
Choose Your Protein: Start with your protein of choice, such as chicken, beef, salmon, or tofu. Season it with keto-friendly herbs, spices, and sauces for added flavor.
Pick Low-Carb Vegetables: Select a variety of low-carb vegetables like broccoli, cauliflower, spinach, or bell peppers. These veggies not only provide essential nutrients but also add color and texture to your meals.
Cooking Methods: Utilize simple cooking methods like baking, sautéing, or grilling. These methods require minimal effort and yield delicious results.
Get Creative with Fats: Incorporate healthy fats like avocado, olive oil, butter, or cheese into your meals. These fats not only add richness but also help keep you feeling full and satisfied.
Quick Assembly: For an even faster lazy keto meal, consider assembling a plate of deli meats, cheese, and sliced veggies or making a refreshing keto-friendly salad with pre-washed greens and ready-to-eat toppings.
By following these tips and preparing in advance, you can enjoy a wide variety of delicious and convenient lazy keto meals without the stress of extensive cooking. Embrace the simplicity of these dishes and make your keto journey enjoyable and sustainable.
10 Lazy Keto Meals
Whether you're tracking your calories or counting your carbs, rest assured, there's something for everyone in the list of recipes below. From delightful keto chicken dishes to sheet pan wonders and cauliflower rice creations, these recipes cater to a variety of dietary preferences.
With their super easy and low-carb nature, you can enjoy these meals in minutes, making them perfect for your busy lifestyle. Embrace the convenience of these dishes and savor the delicious flavors while staying on track with your health goals.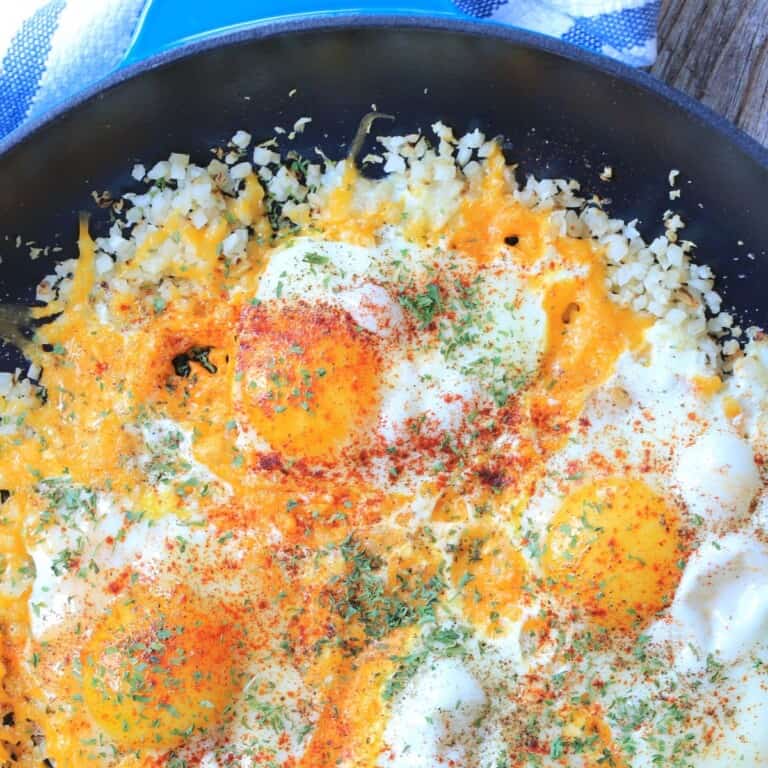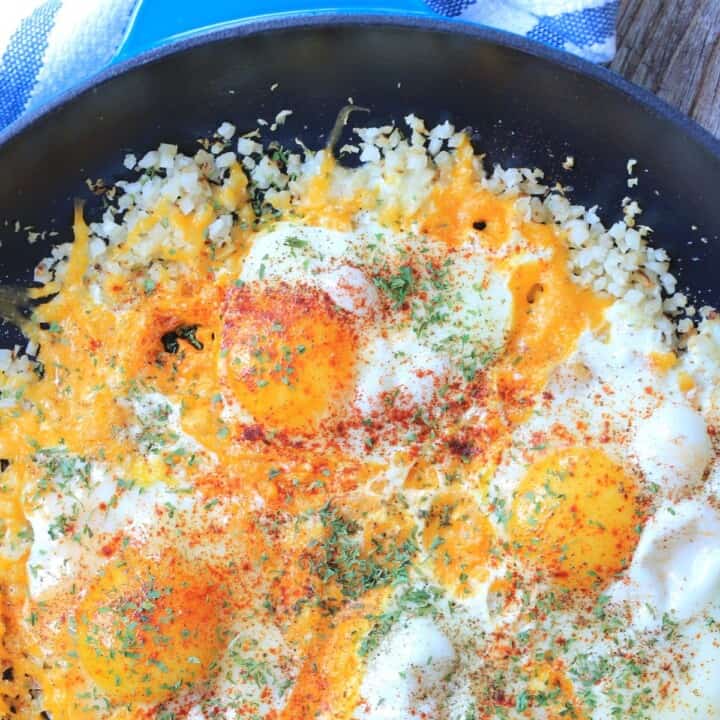 Lazy Keto Breakfast Skillet (3 Ingredients)
Easy 3 ingredient keto breakfast skillet is a simple throw together hearty breakfast made with crispy cauliflower rice, cheese and eggs.
Check out this recipe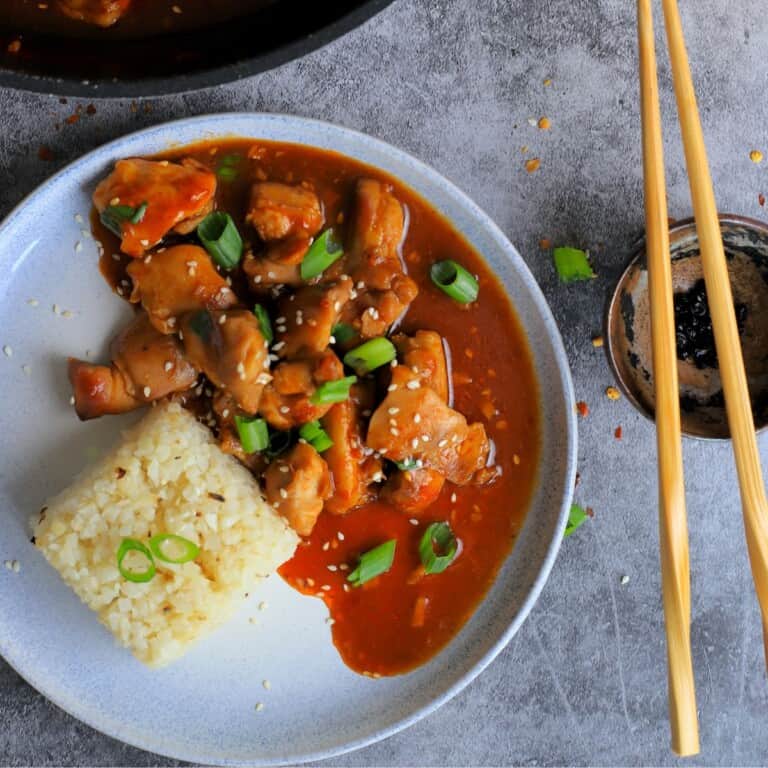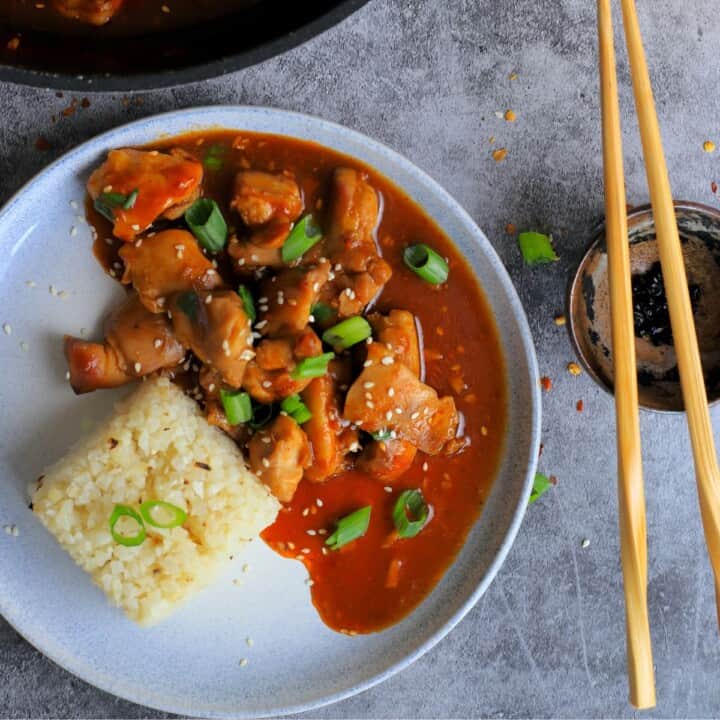 Keto Bourbon Chicken
Sweet, salty and tangy Keto Bourbon Chicken stir fry is just like your traditional cajun-themed and Chinese takeout, made with sugar free ingredients.
Check out this recipe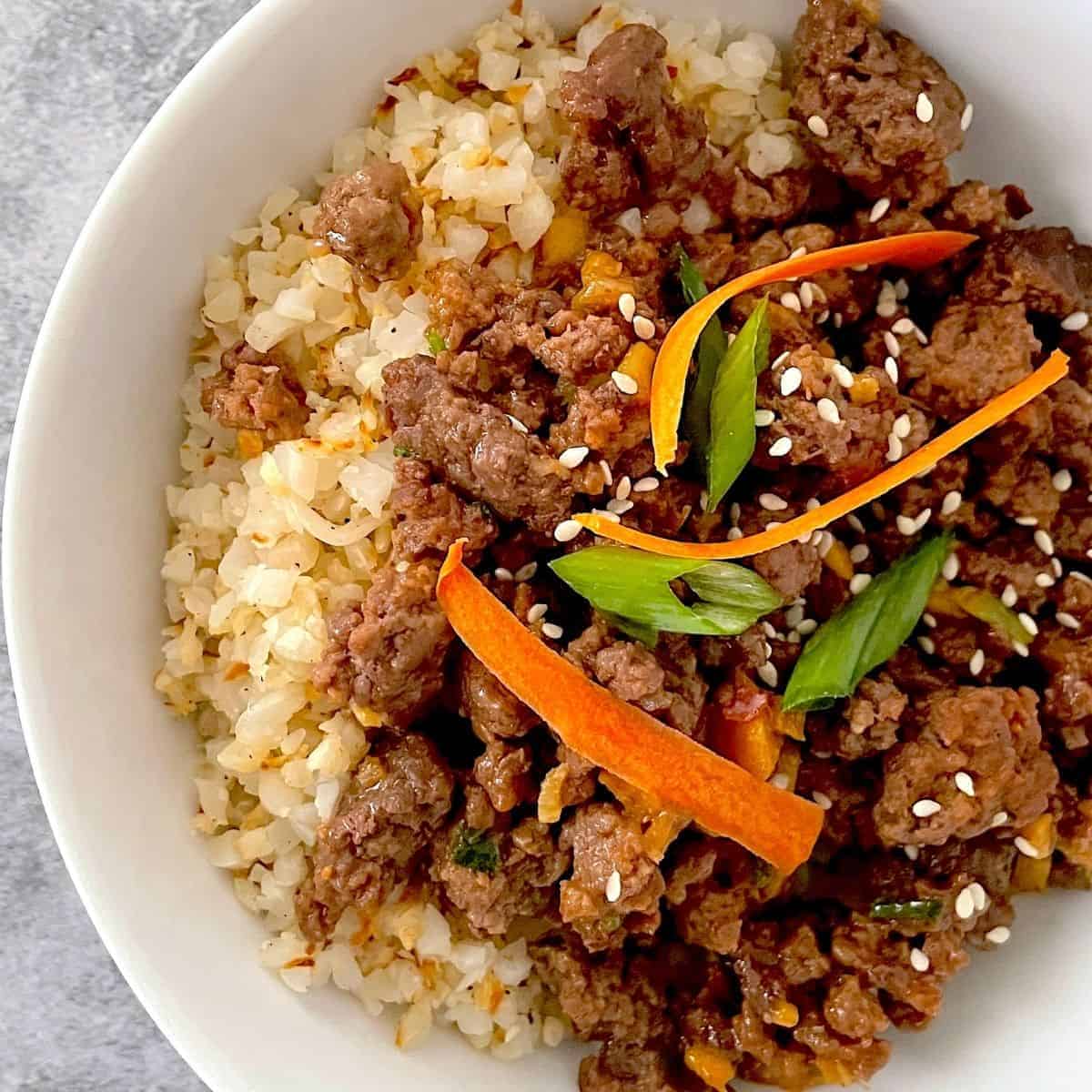 Low Carb Hoisin Beef Bowl
An asian inspired dish has a mix of sweet and savoury and all the umami flavours you have been craving for.
Check out this recipe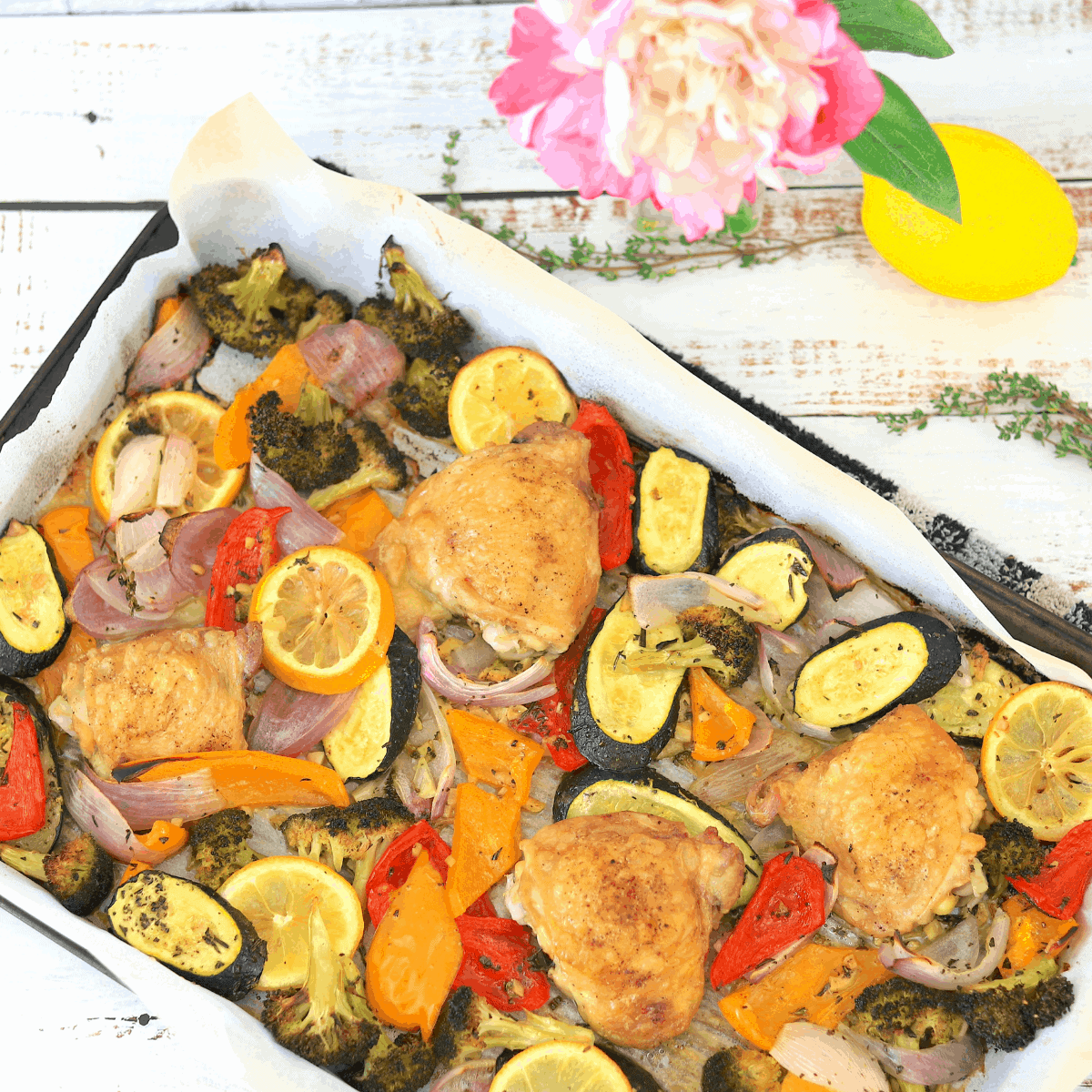 Low Carb Sheet Pan Chicken with Veggies and Fresh Herbs
This quick and easy low carb sheet pan chicken is going to be your new favourite meal. Simply lightly pan fry chicken thighs and chop some veggies, toss and in the oven they go.
Check out this recipe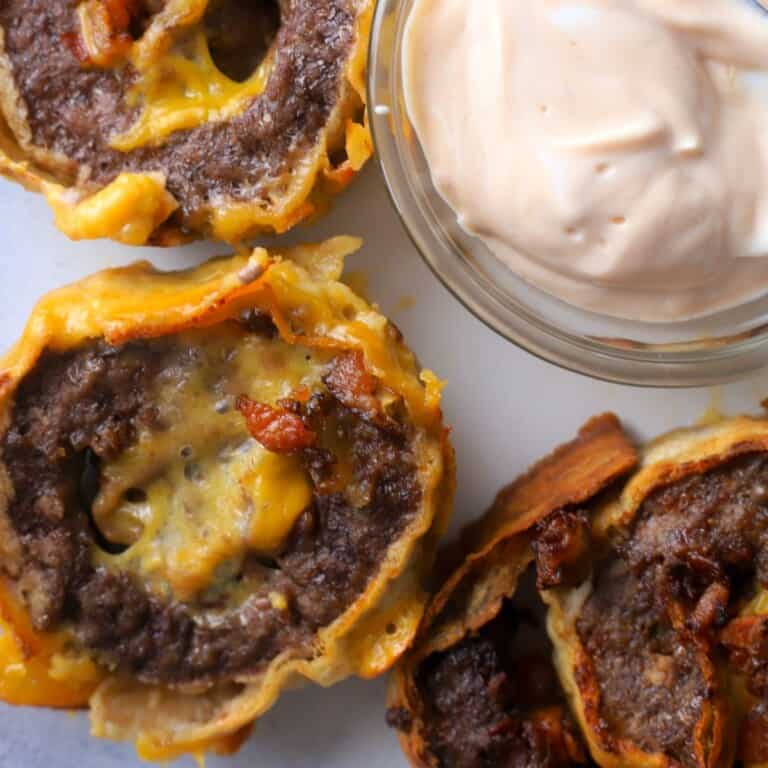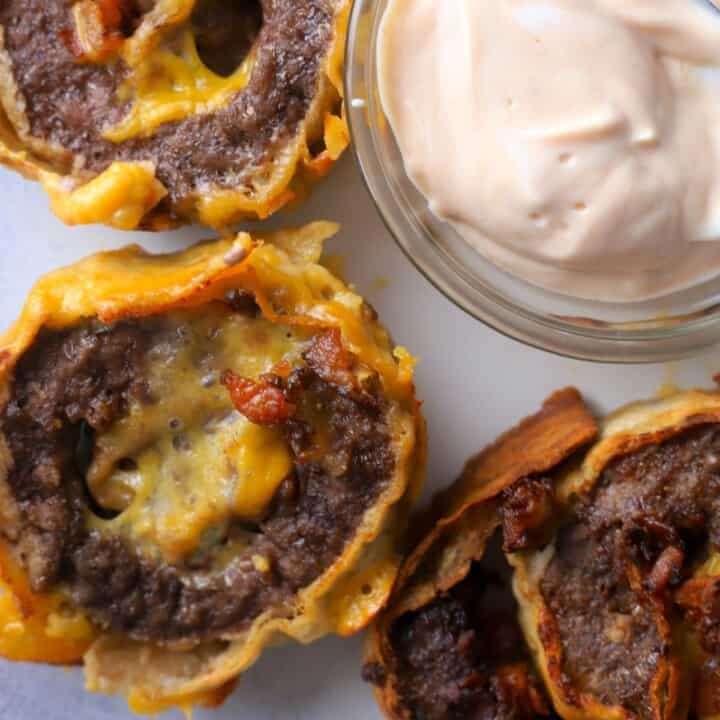 Easy Cheeseburger Roll Ups (Air Fryer or Oven)
Delicious cheeseburger roll-ups recipe! Made with ground beef, gooey melted cheese, and tangy pickles, these roll-ups are a fun and tasty twist on a classic favorite.
Check out this recipe
As you explore our Lazy Keto Meals collection, you'll find an array of mouthwatering low carb keto recipes that cater to various tastes and preferences. Whether you're following a specific keto food list or sticking to a keto meal plan, we've got you covered with easy keto recipes and flavorful keto dinner recipes.
Our selection includes options for those who prefer a traditional keto diet and those embracing the simplicity of lazy keto. From quick and satisfying low carb meals to delectable dishes, you'll discover a range of options to keep your keto journey exciting and delicious. So, don't hesitate to indulge in the convenience of these low carb recipes without compromising on taste. Happy cooking and happy lazy keto-ing!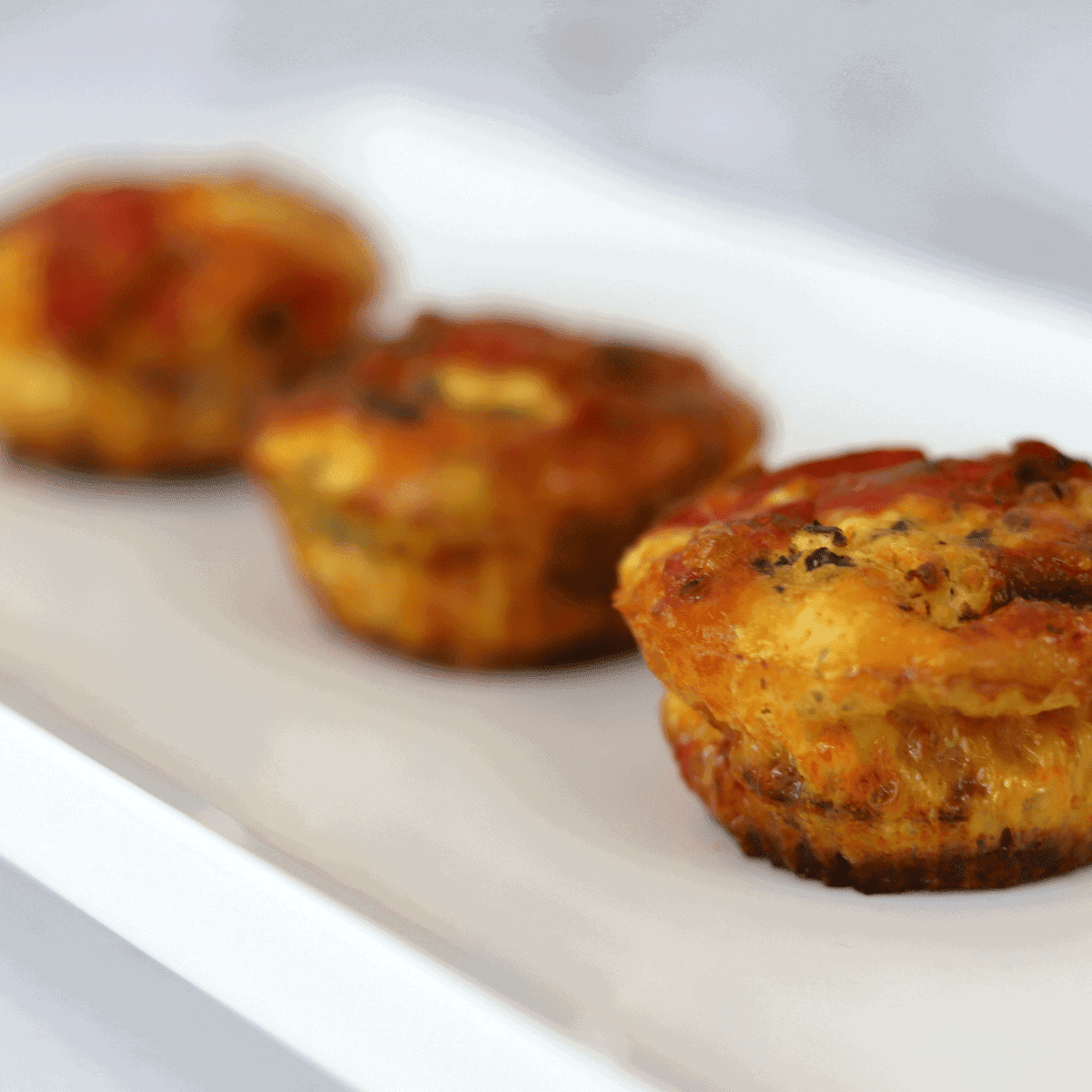 Quick and Easy Keto Breakfast Bites
Made with ground meat, red pepper, goat cheese and eggs. Keto and Diabetic Friendly
Check out this recipe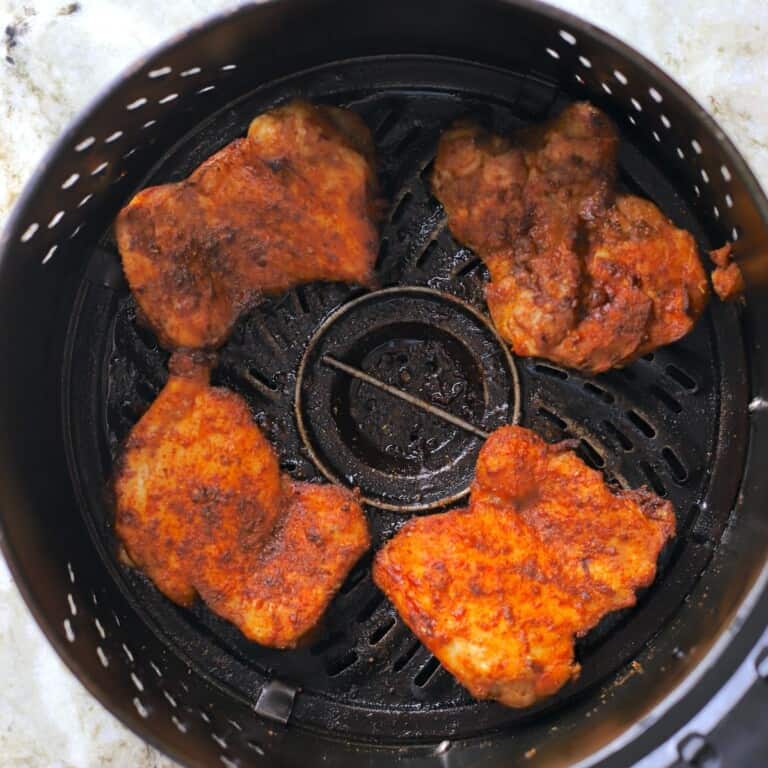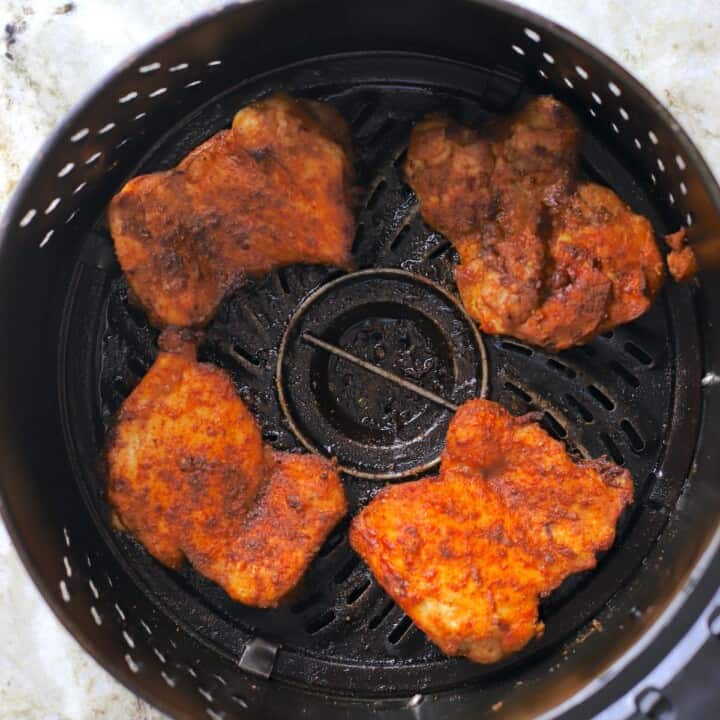 Air Fryer Boneless Skinless Chicken Thighs
Juicy and flavorful chicken every time with this Air Fryer Boneless Skinless Chicken Thigh recipe! Perfectly crispy on the outside and tender on the inside, these chicken thighs are coated in your favorite seasoning blend and cooked to perfection in the air fryer. Quick, easy, and oh so delicious, this recipe is sure to become a family favorite.
Check out this recipe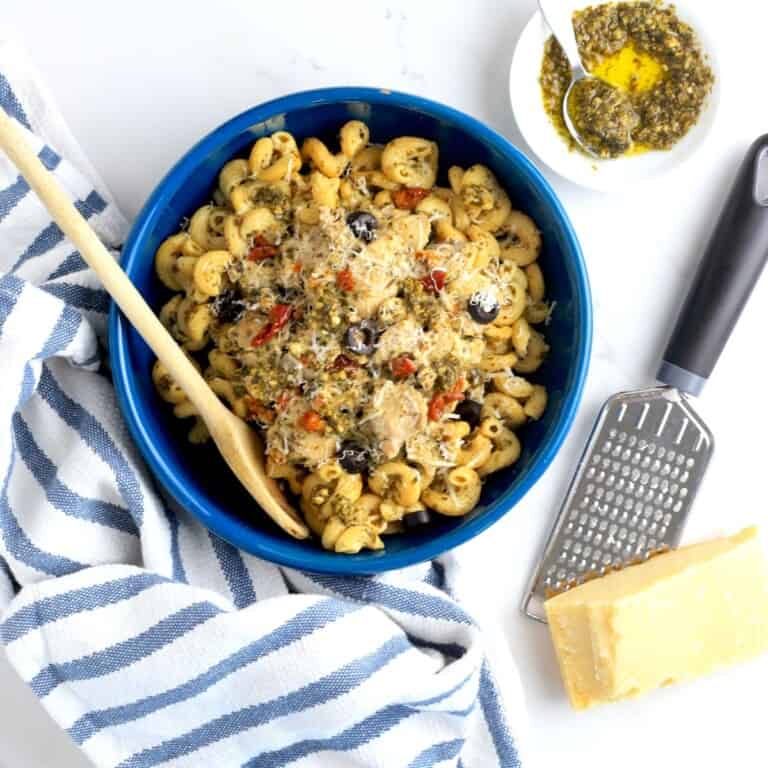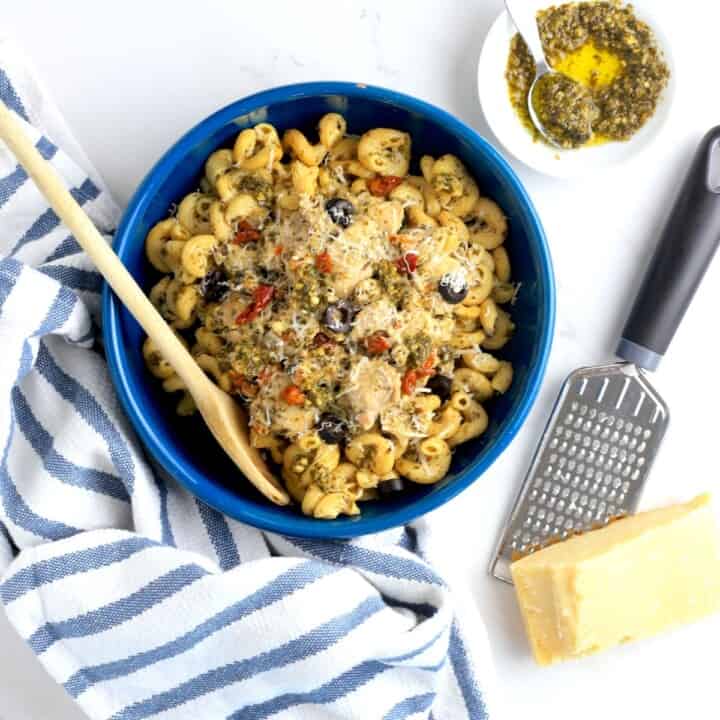 Creamy Keto Pesto Chicken
Creamy keto pesto chicken with sundried tomatoes, olives and feta cheese. A one pot meal that is super quick and easy to throw together. Only 4g net carbs per serving.
Check out this recipe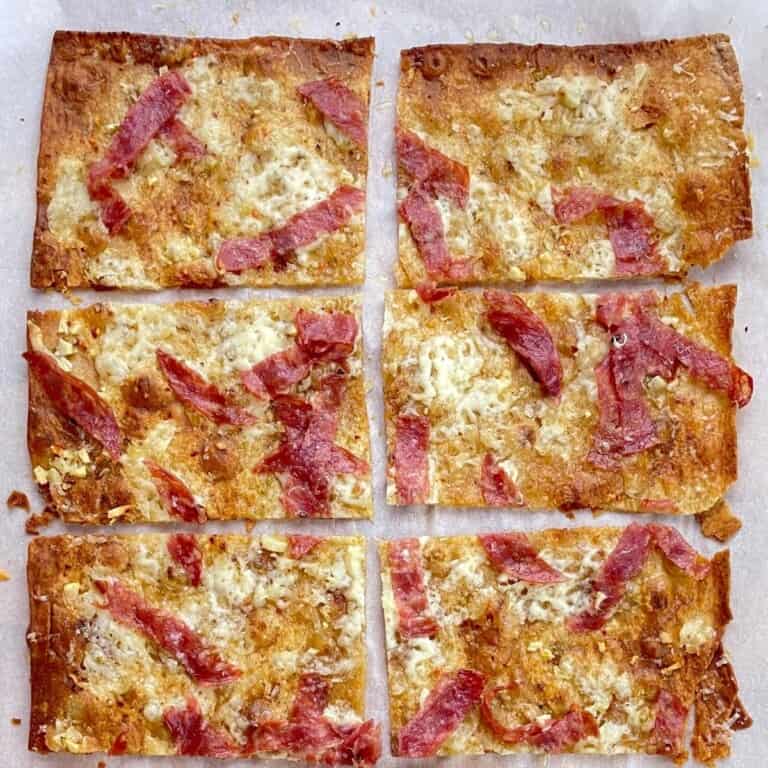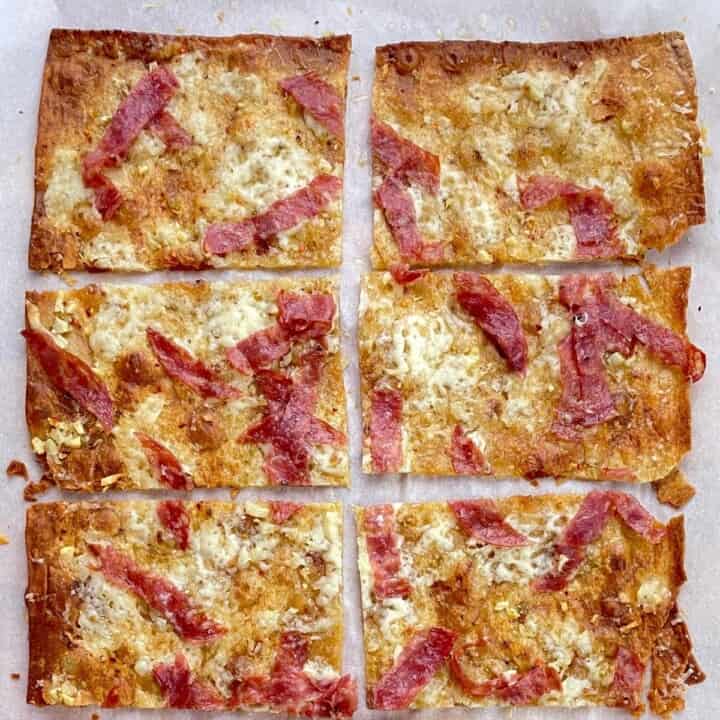 Thin Crust Low Carb Lavash Bread Pizza
This crust and super easy Low Carb Lavash Bread Pizza topped with mozzarella and salami. Make this pizza in under 10 minutes.
Check out this recipe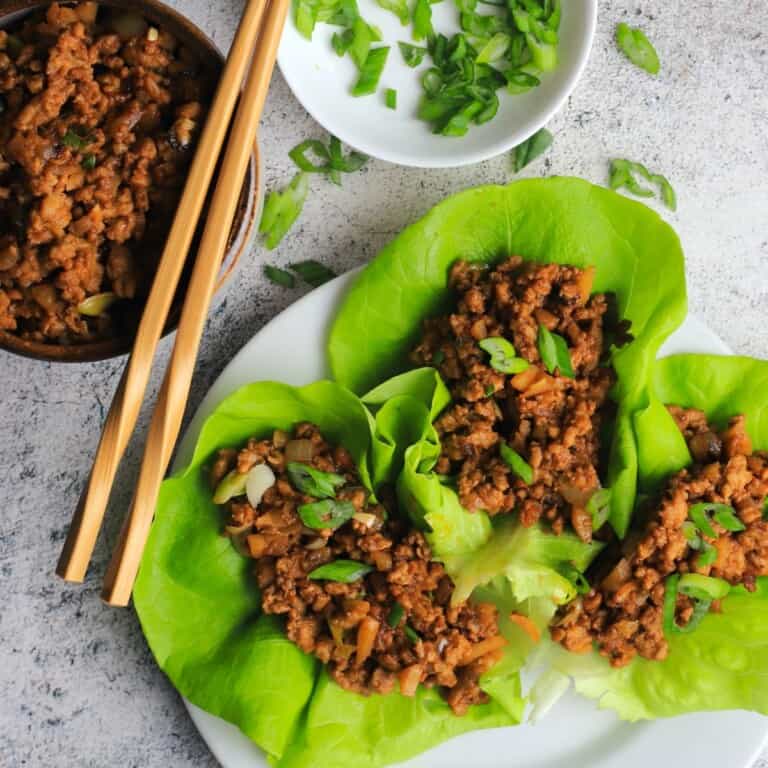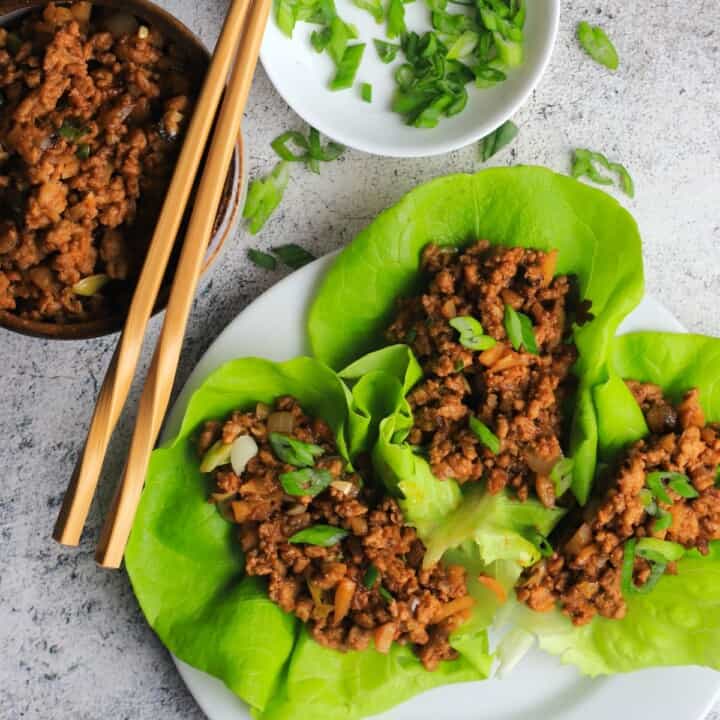 PF Changs Keto Chicken Lettuce Wraps
PF Chang's Keto Chicken Lettuce Wraps are made with a low carb hoisin sauce, fresh garlic and spices nestled on a boston lettuce leaf.
Check out this recipe
Bonus Recipe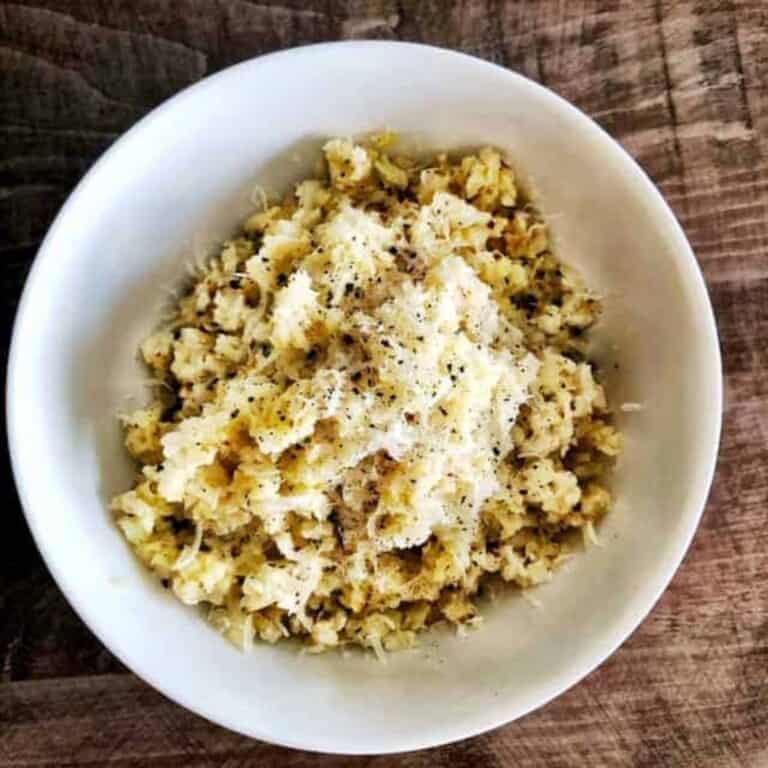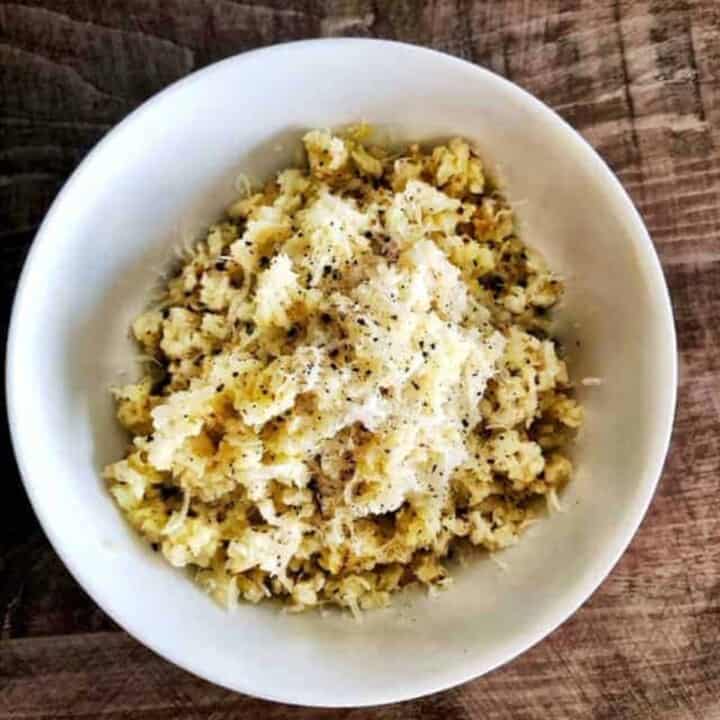 Keto Cacio e Pepe
Craving pasta but watching your carbs? This cauliflower rice cacio e pepe will satisfy your Italian cravings without the guilt! Low carb, gluten-free, and oh so delicious.
Check out this recipe
Frequently asked questions
What is a Lazy Keto diet, and how is it different from traditional keto?
A Lazy Keto diet is a simplified version of the traditional ketogenic diet. While both focus on low-carb, high-fat foods, Lazy Keto doesn't require strict tracking of macros. Instead, it emphasizes keeping carb intake low without meticulously counting every gram, making it more flexible and convenient for those who prefer a less rigid approach to keto.
Can I achieve ketosis with Lazy Keto, even without tracking macros?
Yes, you can still achieve ketosis on Lazy Keto. By significantly reducing carb intake and increasing your consumption of healthy fats, your body will gradually enter ketosis, a state where it relies on fats for fuel instead of carbohydrates. While tracking macros can be helpful for precise control, Lazy Keto can be an effective way to maintain ketosis for many individuals.
Are Lazy Keto meals nutritionally balanced?
Lazy Keto meals can be nutritionally balanced, but it's essential to be mindful of your food choices. While they typically focus on low-carb ingredients, try to incorporate a variety of nutrient-dense foods like leafy greens, lean proteins, and healthy fats. Additionally, consider consulting a healthcare professional or a registered dietitian to ensure you're meeting your nutritional needs while following the Lazy Keto approach.
Conclusion on Lazy Keto Meals
In conclusion, lazy keto meals are the perfect solution for those who want to follow a low-carb, high-fat diet without spending hours in the kitchen. With the right ingredients and a little planning, you can enjoy delicious keto recipes that save time, reduce carb intake, and keep you on track with your health goals.
So, give these easy lazy keto recipes a try and discover the joy of enjoying mouthwatering meals without the hassle of extensive cooking or compromising your diet plan. Whether you're a seasoned keto enthusiast or just starting on your low-carb journey, these lazy keto meals are sure to please your taste buds and support your healthy lifestyle. Happy cooking!