A perfect way to rehydrate, this creamy and delicious lemonade Sugar Free Electrolyte Smoothie helps to keep you balanced while managing weight and diabetes.
Electrolytes are important minerals that your body needs before and after working out. This sugar free electrolyte smoothie is a perfect blend of electrolytes, protein and a little fat to keep you satiated. It's also keto, low carb and diabetic friendly.
What are electrolytes?
Electrolytes are essential minerals like sodium, magnesium and potassium that are vital to many bodily functions. They are essential if you are following a low carb diet to manage your type II diabetes.
The right amount of electrolytes in your body is needed for optimal health. Without them you will feel run down, dehydrated and sometimes experience muscle cramps.
You may have enjoyed electrolyte sports drinks in the past that may be loaded with sugar. This low carb electrolyte smoothie contains zero sugar.
Jump To:
Is water enough to stay hydrated?
In some cases water isn't enough to stay hydrated, especially after exercise. Water is great for hydrating but we often need electrolytes after intense exercise and excessive sweating to help absorb fluids fast, replenish electrolyte supply and retain fluids effectively.
Are electrolytes good for diabetics?
If you've ever experienced excessive urination as a diabetic, you are also depleting your electrolytes. During this period it's a good idea to increase your electrolyte intake to help replenish those minerals.
As mentioned above, electrolytes will also help to absorb fluids and retain fluids more effectively.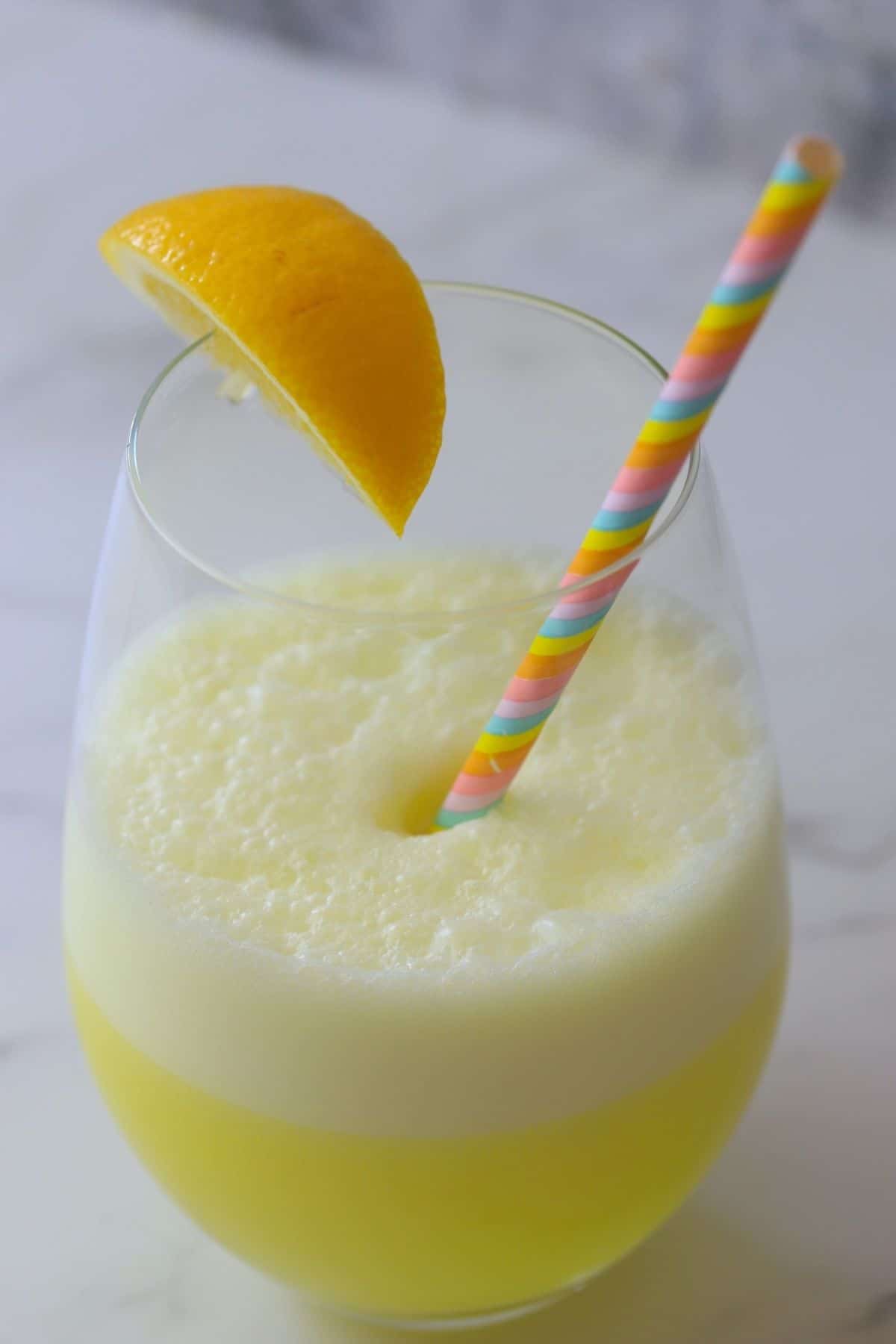 Ingredients used
Made with a lemonade flavoured electrolyte powder, collagen protein and some heavy cream.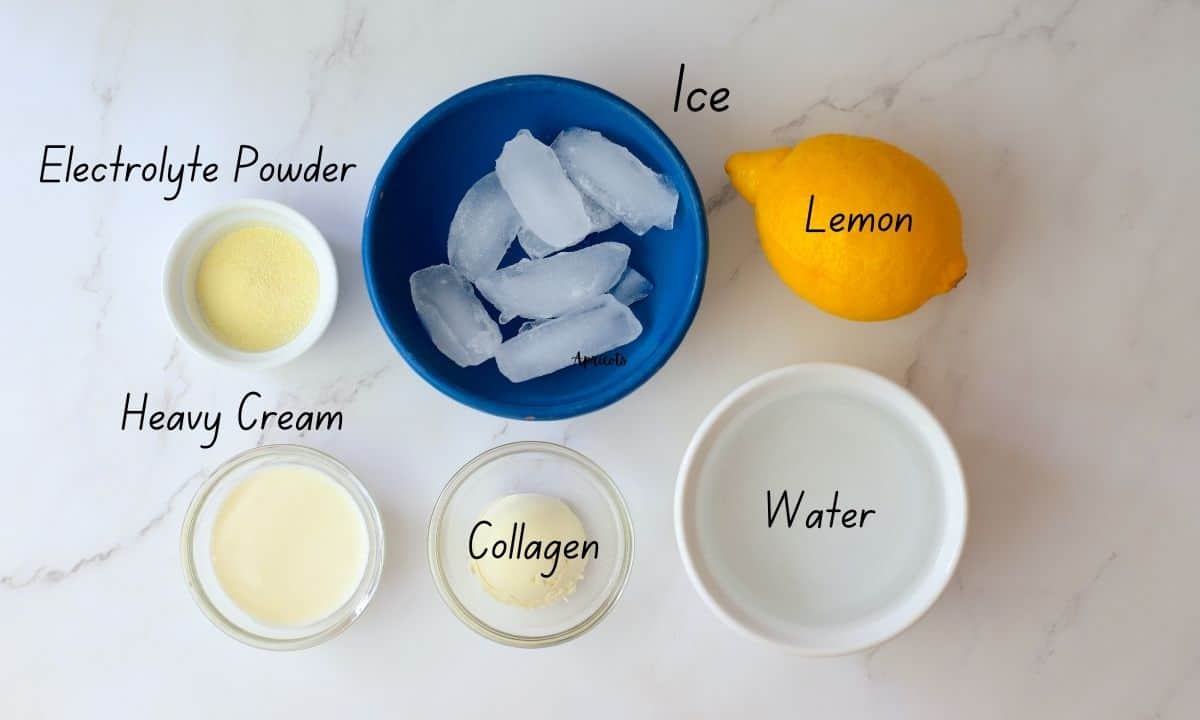 Lemonade Electrolyte Powder: using a lemonade flavour electrolyte from Key Nutrients which is a tasty sugar free powder with zero carbs or calories. They have many different flavours available. However, in Canada where I live you can purchase the lemonade flavour here on Amazon.
Collagen Protein Powder: using a flavourless collagen protein powder helps to add collagen and protein to this smoothie without affecting the flavour. (this is an optional addition to the smoothie)
Heavy Cream: making this smoothie super creamy and delicious while also giving some fat to feel satiated after consuming the smoothie.
Steps by step instructions
How to make a sugar free electrolyte smoothie?
STEP 1: Using a blender place all the ingredients except the ice and blend for 30 seconds.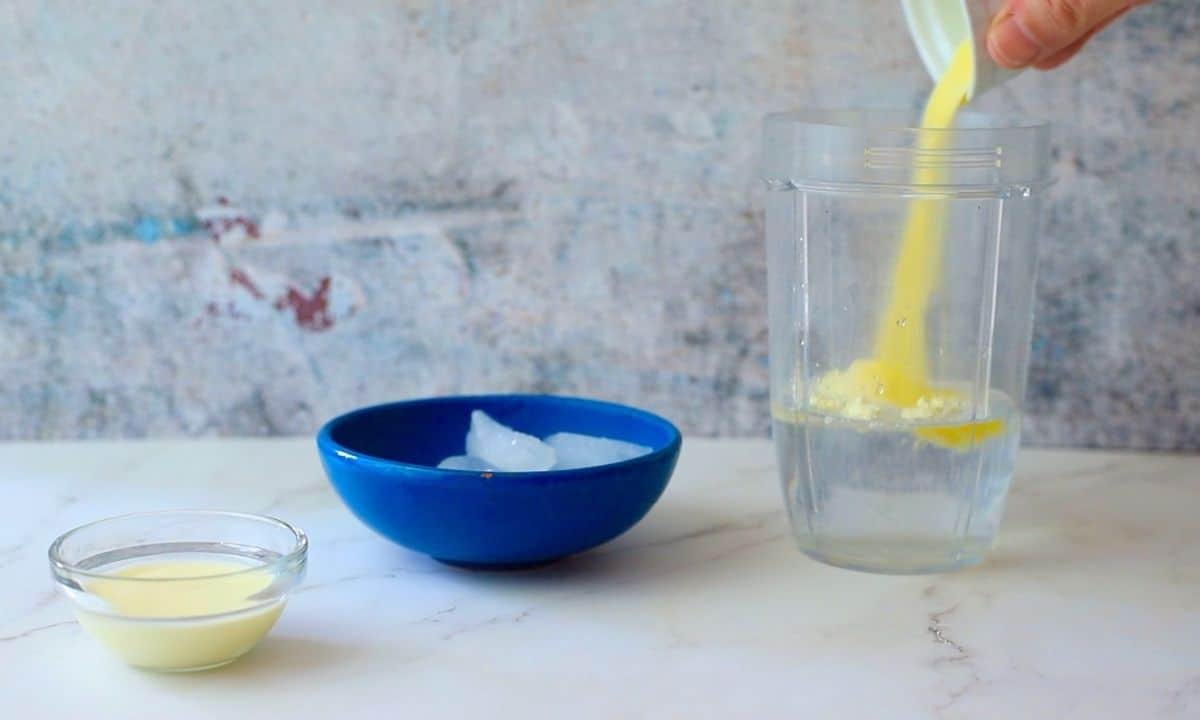 STEP 2: Add the ice to the smoothie and blend again for 30 seconds.
Pour into a glass and enjoy. Garnish with a lemon is optional.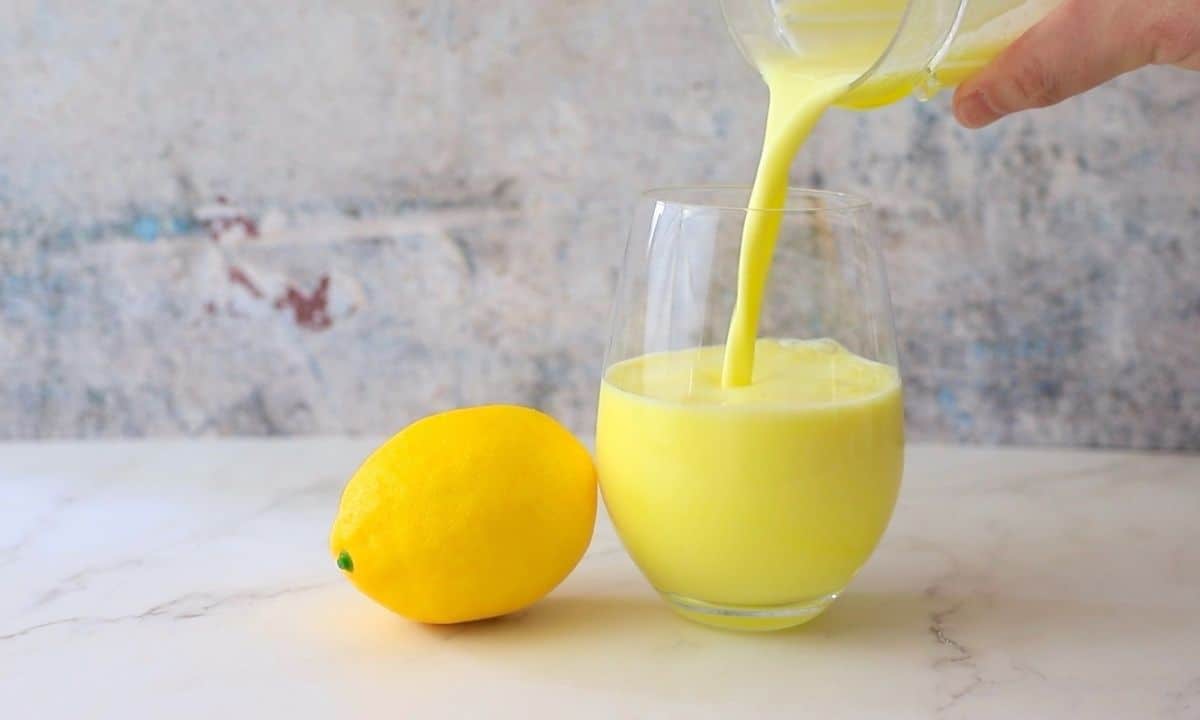 Other low carb recipes you might enjoy
Recipe tips
Top Tip: blend the ingredients without the ice first to ensure the powders are mixed through and dissolved, then add the ice and blend again.
Make Ahead: make this sugar free electrolyte drink recipe before a workout or the day before and store in the sealed mason jar in the refrigerator.
Dairy Free: make this smoothie dairy free and use coconut cream in replace of the heavy cream.
Equipment used to make this electrolyte smoothie
I used a Magic Bullet to blend this keto electrolyte smoothie. I also use my blender every day for my morning blended coffees. It's the only kitchen appliance that is use daily in my home.
I Hacked Diabetes is a participant in the Amazon Services LLC Associates Program, an affiliate advertising program designed to provide a means for me to earn fees by linking to Amazon.com and affiliates sites. I can make a small commission on qualifying purchases.
Frequently asked questions
What is keto flu?
Keto flu or low carb flu is symptoms that occur after starting to eat low carb or keto usually in the first week. It occurs when the body switches from burning sugar for fuel to burning fat for fuel. It takes your body some time to get used to this new fuel source and you may be urinating more often. Some symptoms include brain fog, headaches, fatigue and irritability.
Do electrolytes help the keto flu?
Electrolytes will help restore some of the minerals lost and help keep you hydrated.
Why do you add collagen protein?
The collagen protein adds additional protein to this smoothie and supports feeling more satiated after consuming this low carb electrolyte smoothie.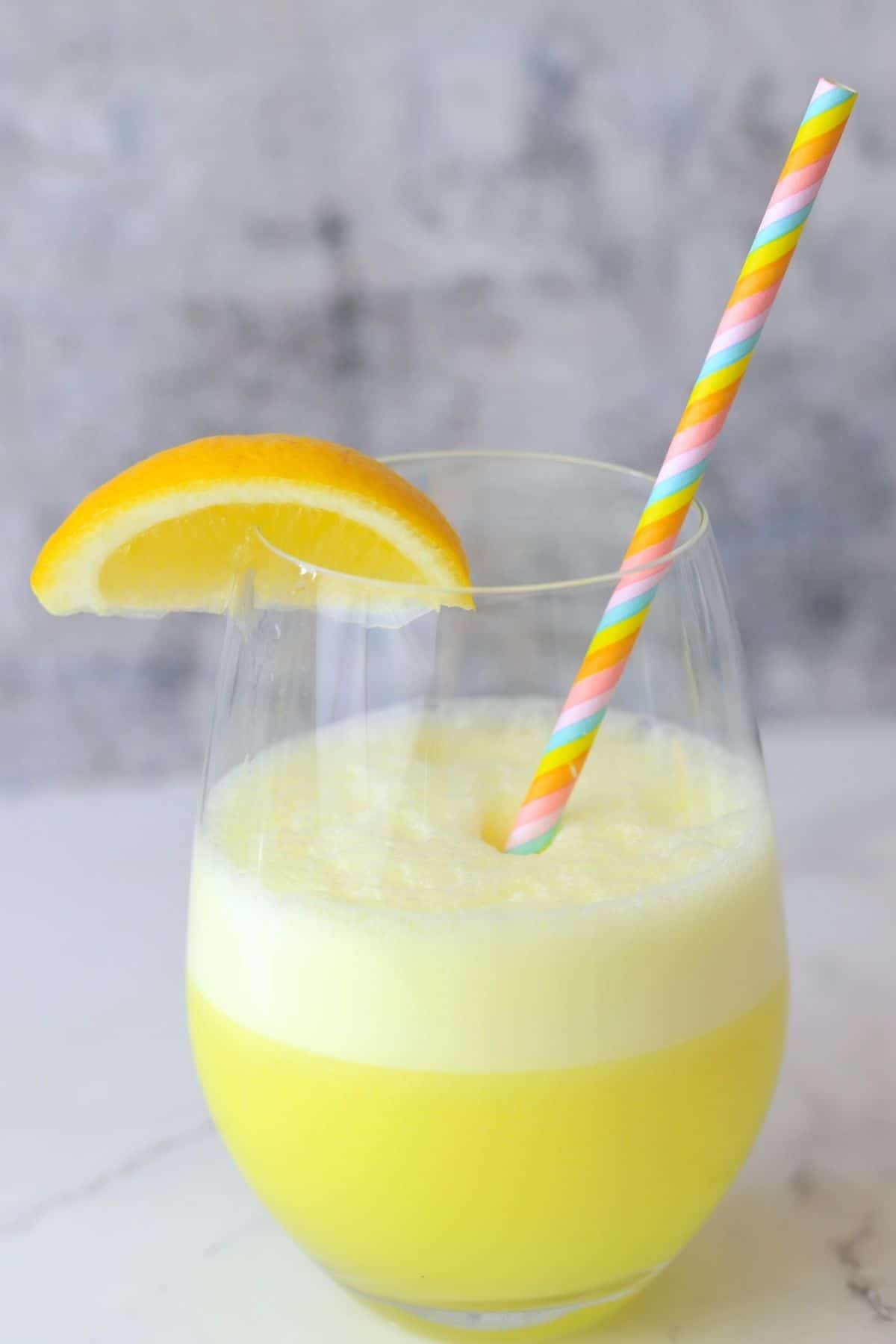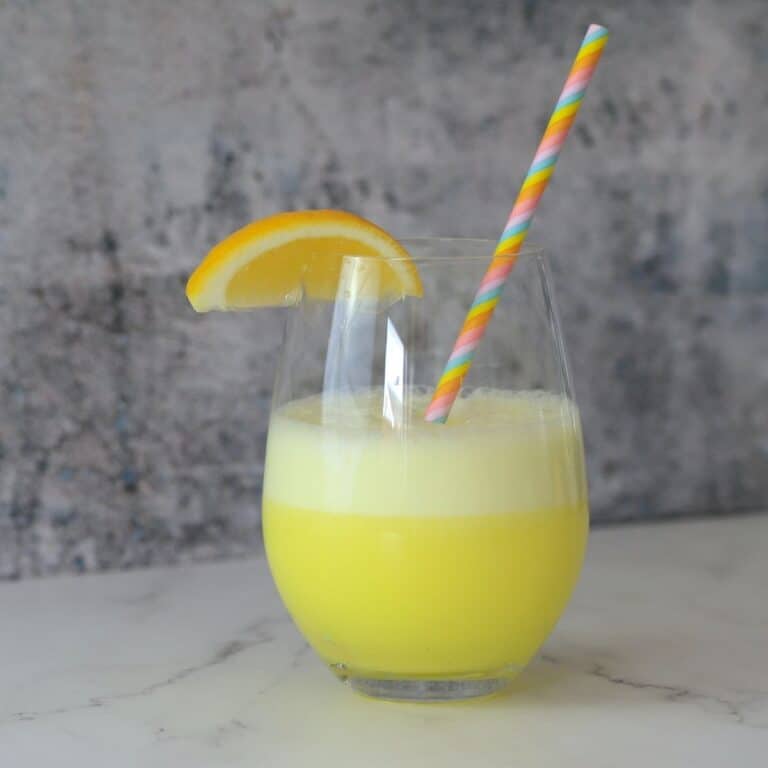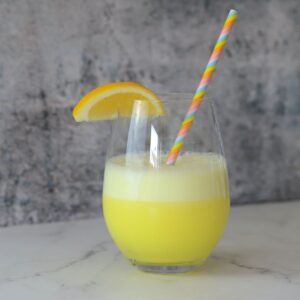 Sugar Free Electrolyte Smoothie
A creamy and delicious lemonade electrolyte smoothie made with cream, collagen protein and an elecrtolyte powder.
Instructions
Add all ingredients to a blender and blend for 30 seconds.

Add the ice and blend again for another 30 seconds.

Pour into a glass and enjoy. Garnish with a lemon is optional.
Notes
Tip: Blend the ingredients without the ice first to ensure the powders are mixed through and dissolved, then add the ice and blend again.
This recipe card provides the basic details to make this recipe. For more information, questions or variations please review the content above the recipe card.
Updates and Revisions
If conflicting information between the video and recipe card, the recipe card will always have the most up to date information, ingredients and instructions.
Nutritional Information
All nutritional information is based on third-party calculations and should be considered estimates. Actual nutritional content will vary with brands used, measuring methods, portion sizes and more.
Calories:
119
kcal
|
Carbohydrates:
2
g
|
Protein:
7
g
|
Fat:
10
g
|
Fiber:
0
g
|
Sugar:
0
g
LOVE THIS RECIPE?
Check out I Hacked Diabetes on Pinterest