Recently it seems everyone is asking "Is erythritol bad for you?"
You may have come across news articles warning about the potential danger of erythritol, a popular sugar substitute. The alarming headlines suggest that consuming erythritol could increase your risk of heart attacks.
However, as with many sensationalized news stories, it's important to dig deeper and separate fact from fiction.
Jump To:
In this blog post, we'll examine the recent news reports and take a closer look at the research to determine whether there is any truth to these claims.
We'll provide you with accurate information about erythritol and its potential impact on heart health, so you can make an informed decision about whether to continue using it as a sugar substitute.
Additional diabetes articles you might enjoy
What is Erythritol?
Erythritol is a sugar alcohol that is commonly used as a low-calorie sweetener. It is naturally found in some fruits and fermented foods, but is typically produced through a fermentation process using cornstarch or wheat.
Erythritol is popular in the food industry as a sugar substitute because it has a similar taste and texture to sugar, but contains fewer calories and does not raise blood sugar levels.
Unlike some other sugar alcohols, erythritol is relatively easy to digest and does not typically cause digestive issues such as bloating or diarrhea.
It is commonly used in products such as sugar-free gum, candies, and baked goods, and is also available for purchase as a standalone sweetener.
So if you are asking yourself "does erythritol cause heart attacks?" keep reading...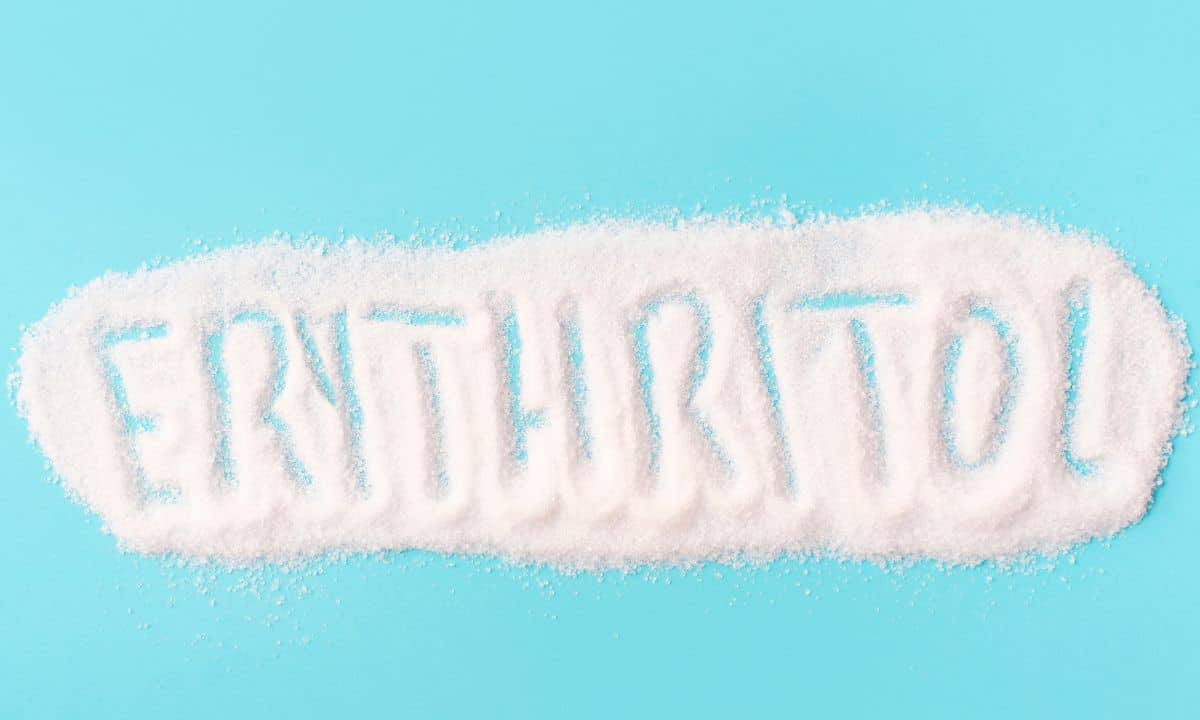 The CNN Article about Erythritol Linked to Heart Attacks
The headline "Zero-calorie sweetener linked to heart attack and stroke, study finds" (read here)
It is important to note that while there have been some news reports and studies linking erythritol to potential heart health concerns, the evidence is not conclusive and may be subject to interpretation. In fact, many experts in the field have suggested that the claims made by the CNN study may be overstated or misinterpreted.
For example, the study in question was conducted on rats, not humans, and used very high doses of erythritol that are unlikely to be consumed by humans.
Additionally, other studies on erythritol have not found a consistent link to heart health concerns. For example, a study published in the British Journal of Nutrition in 2010 found that erythritol did not have a negative impact on blood pressure or other markers of cardiovascular health in healthy adults.
Iida, T., Kishimoto, Y., Yoshikawa, Y., Hayashi, N., & Okuma, K. (2010). Effects of oral administration of erythritol on patients with diabetes. Regulatory Toxicology and Pharmacology, 58(3), 443–450. doi: 10.1016/j.yrtph.2010.07.008
Another study published in the Journal of Nutrition in 2014 found that consuming erythritol did not increase the risk of cardiovascular disease in people with type 2 diabetes.
Grembecka, M., Królikowska, K., & Szefer, P. (2014). Evaluation of erythritol as a medium-term sweetener on human metabolic parameters. Journal of Nutrition and Metabolism, 2014, 163868. doi: 10.1155/2014/163868
Additionally, a review of multiple studies published in the journal Nutrients in 2018 concluded that erythritol is safe for human consumption and does not have any significant negative effects on metabolic health or cardiovascular risk factors. The review noted that erythritol is well-tolerated by most people and does not cause significant changes in blood glucose or insulin levels.
Does erythritol cause heart attacks?
Erythritol has been recognized as safe for human consumption by regulatory agencies such as the US Food and Drug Administration (FDA) and the European Food Safety Authority (EFSA). It is generally considered to be one of the safest and most well-tolerated sugar substitutes on the market, with few known side effects.
While it is always important to stay informed and aware of potential health concerns, it is equally important to evaluate studies and news reports critically and consider the full body of evidence before jumping to conclusions. At this point, it is premature to say that erythritol causes heart attacks, and more research is needed to fully understand any potential risks or benefits associated with its use.
You might be interested in these articles
Is Erythritol Safe?
Yes, erythritol is considered safe for consumption by the Food and Drug Administration (FDA) and other regulatory bodies around the world. In fact, erythritol has been extensively studied for safety and has been shown to have no adverse effects on human health, even at high doses.
Unlike some other sugar substitutes, erythritol does not cause gastrointestinal distress or have laxative effects in most people.
Erythritol and Diabetes
In addition to being a safe sugar substitute, erythritol offers several health benefits.
Erythritol is a low-calorie sweetener that does not raise blood sugar levels, making it a safe and suitable option for people with diabetes who need to manage their blood sugar.
Erythritol has a glycemic index (GI) of zero, which means it does not affect blood glucose or insulin levels, making it a safe and ideal option for people with diabetes.
It does not promote dental caries or tooth decay, which is a common problem for people with diabetes who are more susceptible to oral health issues.
Erythritol has been shown to improve endothelial function and reduce oxidative stress in people with type 2 diabetes, which may help improve cardiovascular health.
It's s a natural sweetener derived from plant sources, making it a healthier and more sustainable option compared to artificial sweeteners.
Because erythritol has a low glycemic index and does not spike blood sugar levels, it is a good choice for people with diabetes or those who are watching their carbohydrate intake.
Additionally, erythritol has antioxidant properties and has been shown to have a positive effect on gut health.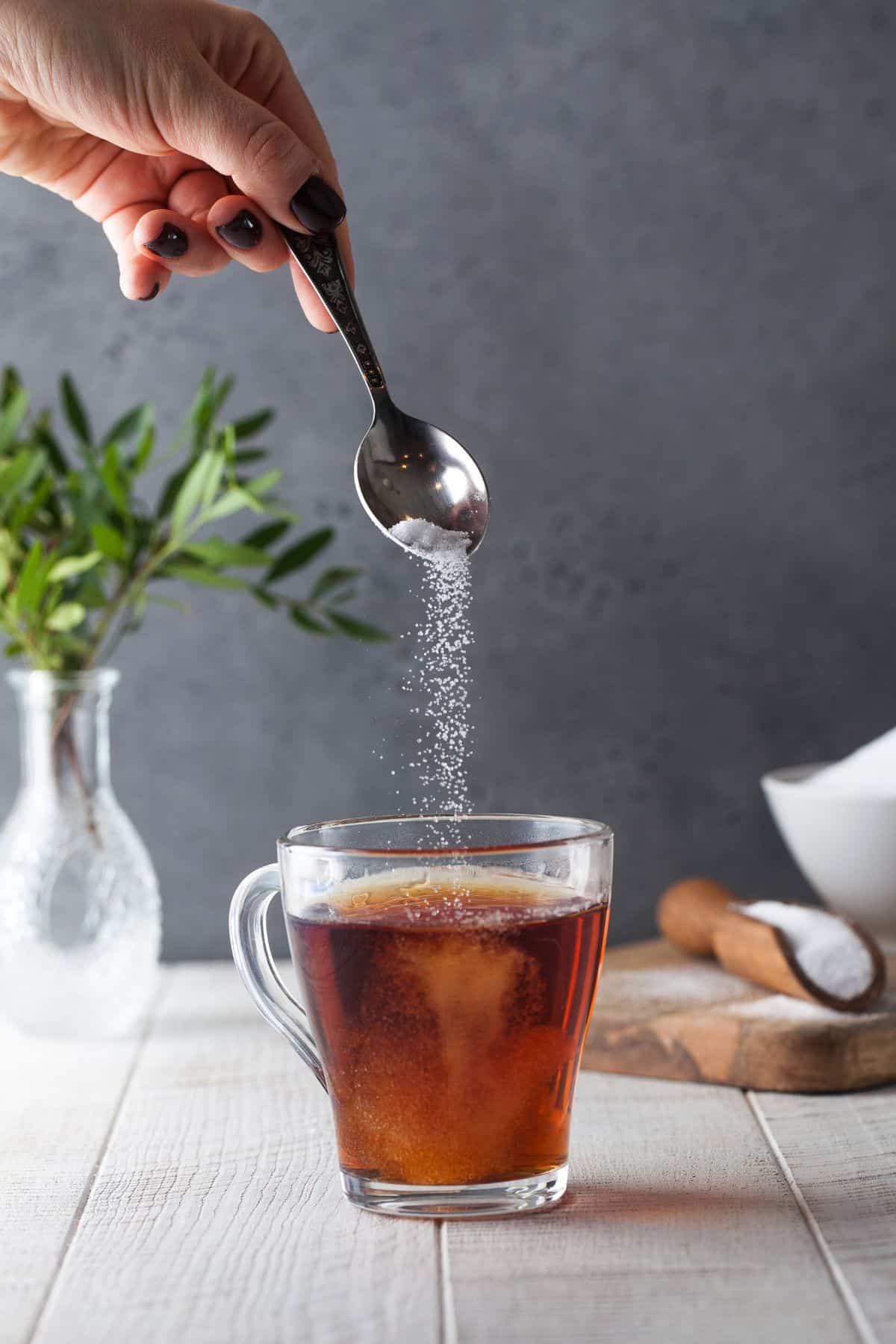 Final thoughts on erythritol and heart attacks.
In summary, erythritol is a safe and healthy sugar substitute that can be enjoyed by people of all ages.
Despite some unfounded concerns about its safety, erythritol has been extensively studied and has been shown to have no adverse effects on human health.
By choosing erythritol as a sugar substitute, you can enjoy sweet treats without the negative health consequences of sugar.
Disclaimer
It's important to note that, I am not a medical professional and the information shared in this article should be taken as general guidance only.
While the information provided is based on reputable sources and thorough research, it is not intended to be a substitute for professional medical advice, diagnosis, or treatment.
It's important to note that heart attacks are caused by a variety of factors, including high blood pressure, high cholesterol, smoking, and a sedentary lifestyle. Eating a balanced diet, maintaining a healthy weight, and getting regular exercise are all important steps in reducing your risk of a heart attack.
If you have concerns about your heart health or any potential risks associated with erythritol consumption, it's always best to consult with a healthcare professional.
It is always recommended to consult with a healthcare provider or qualified medical professional before making any changes to your diet, exercise routine, or medication regimen. The ultimate responsibility for any decisions regarding your health and well-being rests with you, the reader.