Reishi has been used as a medicinal mushroom in traditional Chinese medicine for more than 2,000 years, making it one of the oldest mushrooms known to have been used medicinally.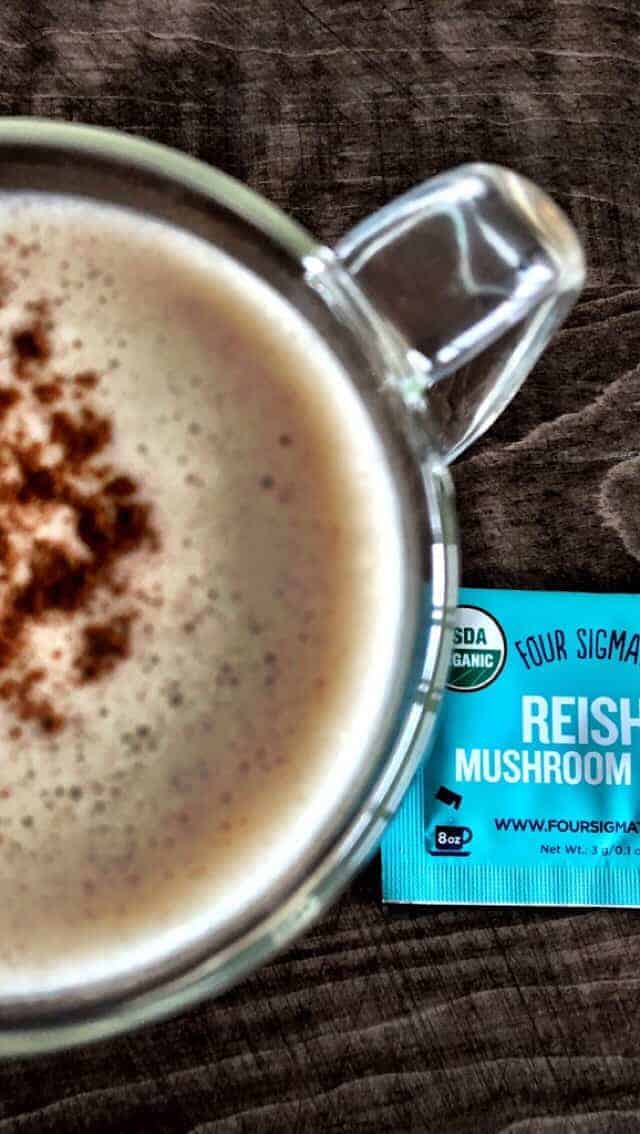 I use the Foursigmatic Reishi Mushroom Elixer every night before bed in this creamy Dream Drink. Essentially it's my cup of warm milk before bed because that is exactly how it feels when I drink it. I call it a Dream Drink, especially when I mix it with cream and butter and I usually have a deeper sleep and I actually sleep like a baby after drinking this.
Reishe Dream Drink Recipe
1 Cup of hot water
1 packet of Foursigmatic Reishi Elixer
1 tablespoon - Hazelnut Coffee Syrup (Sugar Free)
1 teaspoon - Vanilla
2 tablespoon - Heavy Cream
1 tablespoon - Butter
½ teaspoon - Cinnamon
Mix in your blender until frothy - about 15 seconds.
Pour into your favourite mug and slip into your Dream Drink.
Head to Switch Grocery out to purchase Foursigmatic products in Canada.
Check out my Super Food Phat Bomb with a few products from Switch Grocery.