This Super tasty Low Carb Berry Smoothie is a refreshing and healthy combination of mixed berries with nut milk that's diabetic friendly and easy to make!
Enjoy this dairy free smoothie on those days when you want something sweet and filling without a huge sugar spike. Plus it's a great low carb meal or snack when you're on the go.
This smoothie is a great mid afternoon snack option when you want something a little sweet but don't want to have anything too heavy before eating dinner.
I also enjoy this low carb berry smoothie after a morning walk just to give me a refreshing boost.
Jump To:
Ingredients Used
This is one of my favourite keto smoothie recipes, made with frozen mixed berries, nut milk, vanilla extract with a touch of sweetness from erythritol this keto berry smoothie is super simple to throw together.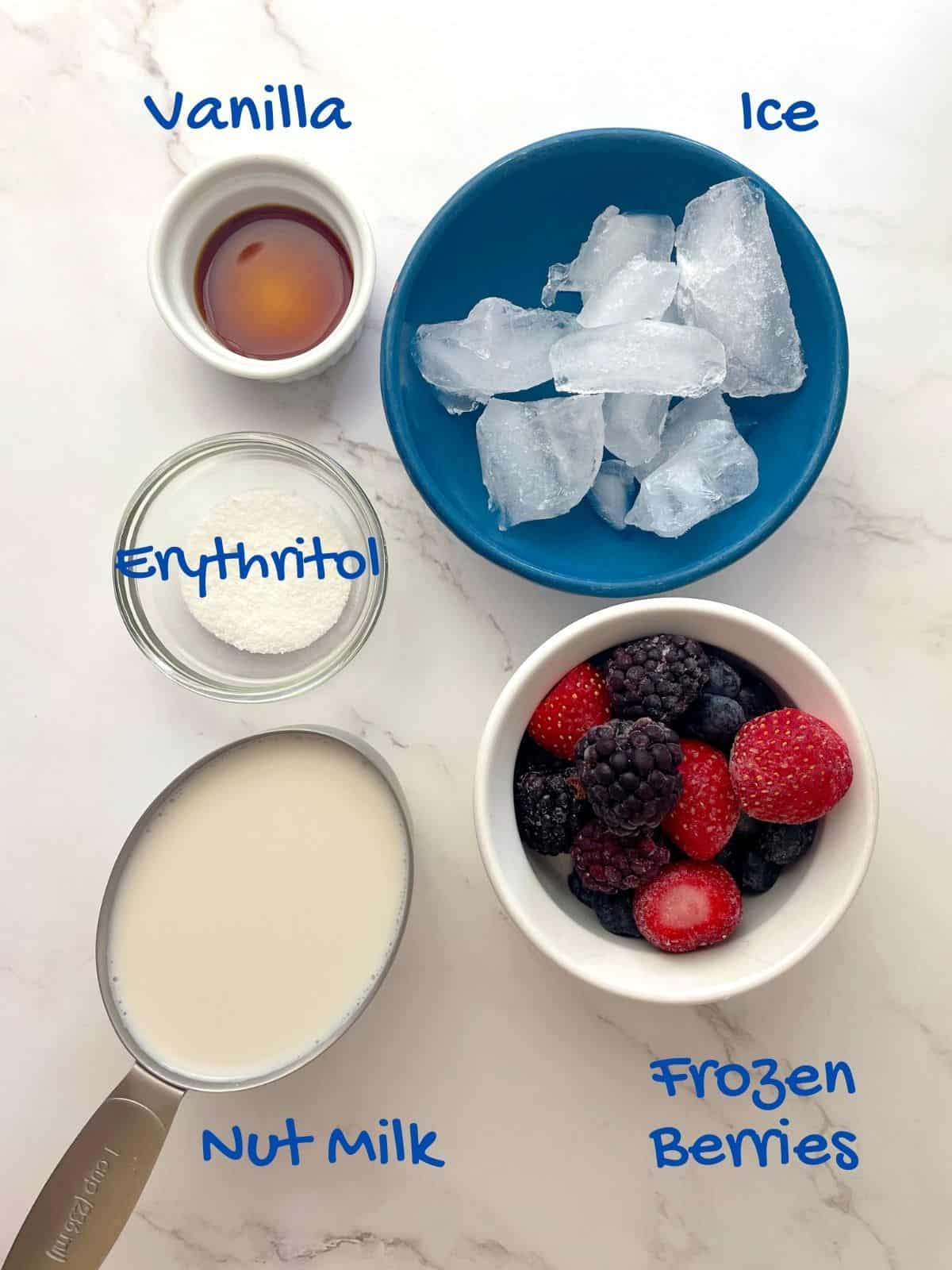 Frozen Berries: frozen blueberries, strawberries and blackberries are used to give a good blend of sweet and tartness to this low carb berry smoothie. Frozen berries also makes the smoothie thicker.
Nut Milk: an unsweetened almond milk was used in this smoothie to keep the calories low while also keeping it dairy free. Unsweetened coconut milk is aldo a great dairy free option.
Vanilla Extract: bringing out the flavours of the berries and to give it a little vanilla flavour.
Erythritol: lightly sweetened with erythritol brings out the brightness in the berries.
Why not use regular milk for this smoothie?
Whole milk contains more net carbs with 11 net grams of carbs per cup. Plus milk will often may give you digestive issues and therefore when consuming this much milk I prefer to consume almond or cashew milk.
I like using JOI Plant Milks as they have a shelf life of 9 months and I can make just a cup or an entire jug whenever I am in the mood. Therefore I don't have to buy an entire carton of nut milk which usually ends up down the drain because I don't use it often.
In Canada I buy my JOI Plant Milk from Switch Grocery, if you're in the US you can purchase it directly from their site at JOI Milk.
Steps by step instructions
How to make a low carb berry smoothie?
These instructions cannot be any simpler!
STEP 1: Add all the solid ingredients in a blender first then add the liquid.
STEP 2: Blend for 30-45 seconds or until your desired consistency is reached.
I like my smoothies thick and only try to blend until everything is just blended. If you enjoy your smoothies thicker you can blend for longer or add additional nut milk to thin it out.
These are optional but I like to garnish my smoothie with some whipped cream and a few blueberries.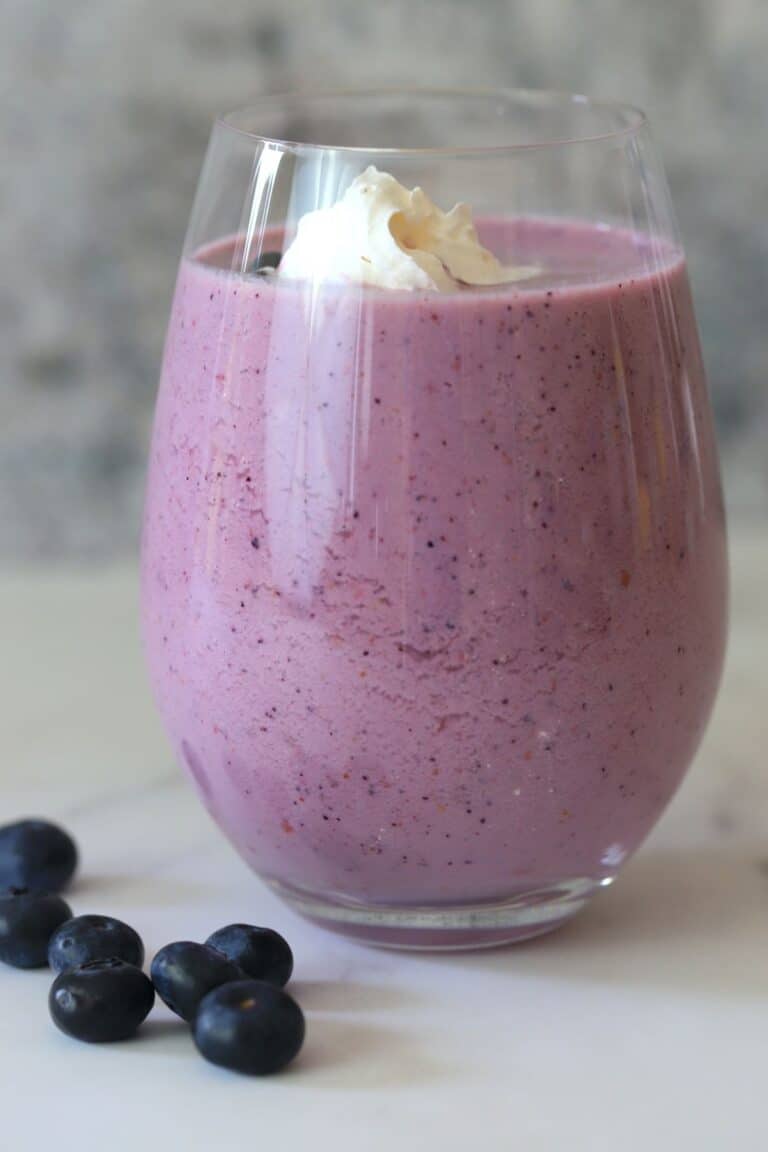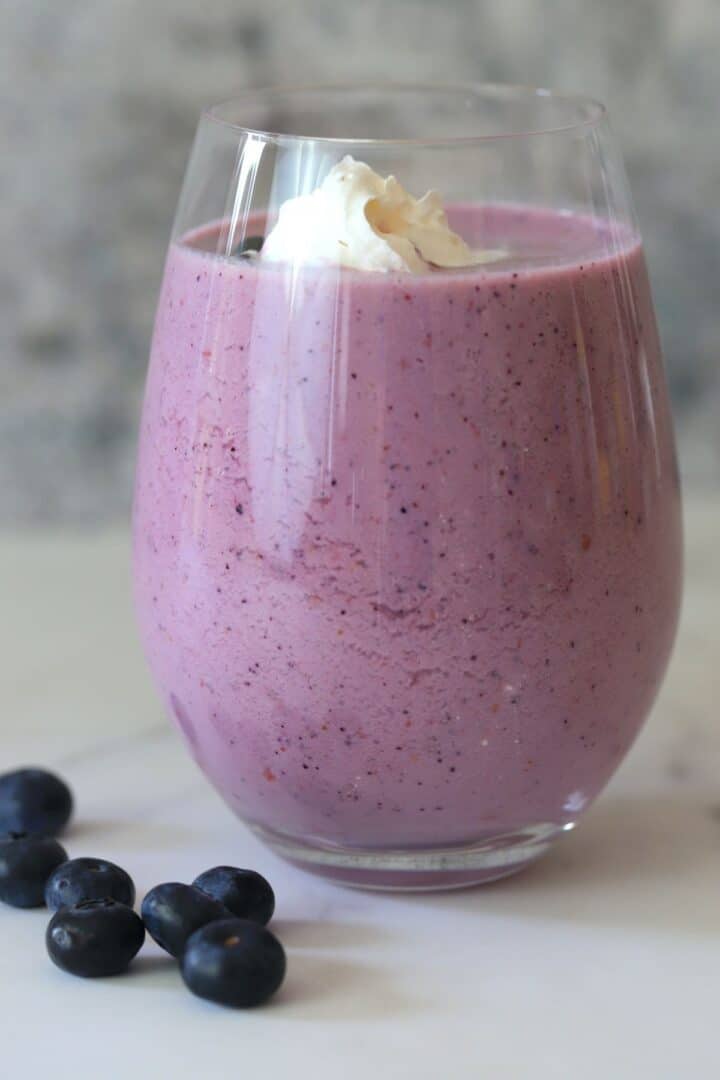 How to make a low carb berry smoothie with fresh berries?
It's basically the same as using frozen berries except the smoothie will turn out thinner. Therefore use less milk if you don't want it too thin.
Other low carb recipes to check out
Recipe tips and Variations
Sweetener: berries add natural sweetness to this smoothing and adding erythritol or any sweetener to this is optional. You may want to make the smoothie first without the sweetener and then see if you need to add it.
Protein: want more protein in your smoothie, add some greek yogurt or even a scoop of your favorite protein powder.
Greens: want to pack this smoothie with more nutrients? Add a handful of fresh spinach or kale to this low carb smoothie.
Creamy: add two tablespoons of heavy whipping cream to the smoothie for a rich and creamy texture.
Fiber: add some chia seeds to the smoothie to increase the fiber and it also acts as a thickener.
Serving: this smoothie is best served immediately as it's cold and refreshing. Drink on it's own or with a full breakfast of bacon and eggs.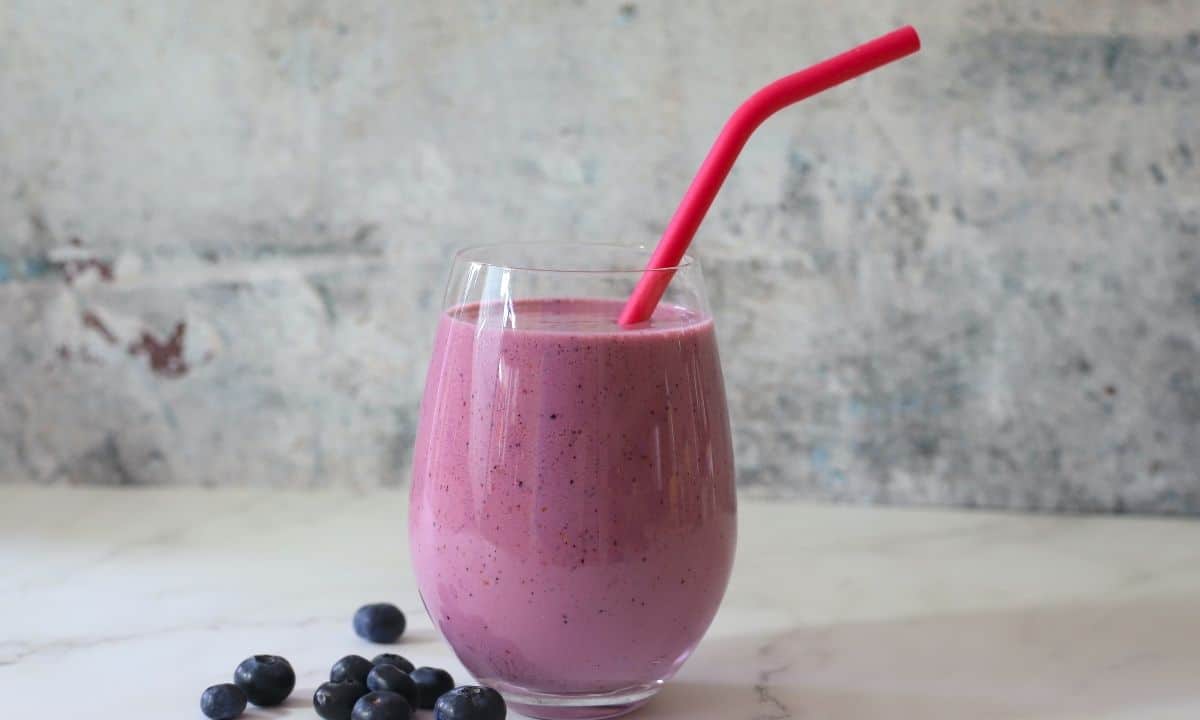 Equipment used to make this berry smoothie
I used a Magic Bullet to blend this keto berry smoothie. I also use my blender every day for my morning blended coffees. It's the only kitchen appliance that is use daily in my home.
I Hacked Diabetes is a participant in the Amazon Services LLC Associates Program, an affiliate advertising program designed to provide a means for me to earn fees by linking to Amazon.com and affiliates sites. I can make a small commission on qualifying purchases.
Frequently asked questions
Is a low carb berry smoothie diabetic friendly?
This berry smoothie contains 3g of sugar and is considered low carb. It can be incorporated in a diabetic friendly diet but you should monitor your blood sugars to see if it affects you negatively.
Is this berry smoothie keto?
With a total of 4g of carbs and 3g net carbs it may fit into your daily macros, depending on what else you consume in a day.
Do I have to use mixed berries?
No, just use blueberries for a keto blueberry smoothie or any berries you have on hand.
Low carb dessert recipes you might enjoy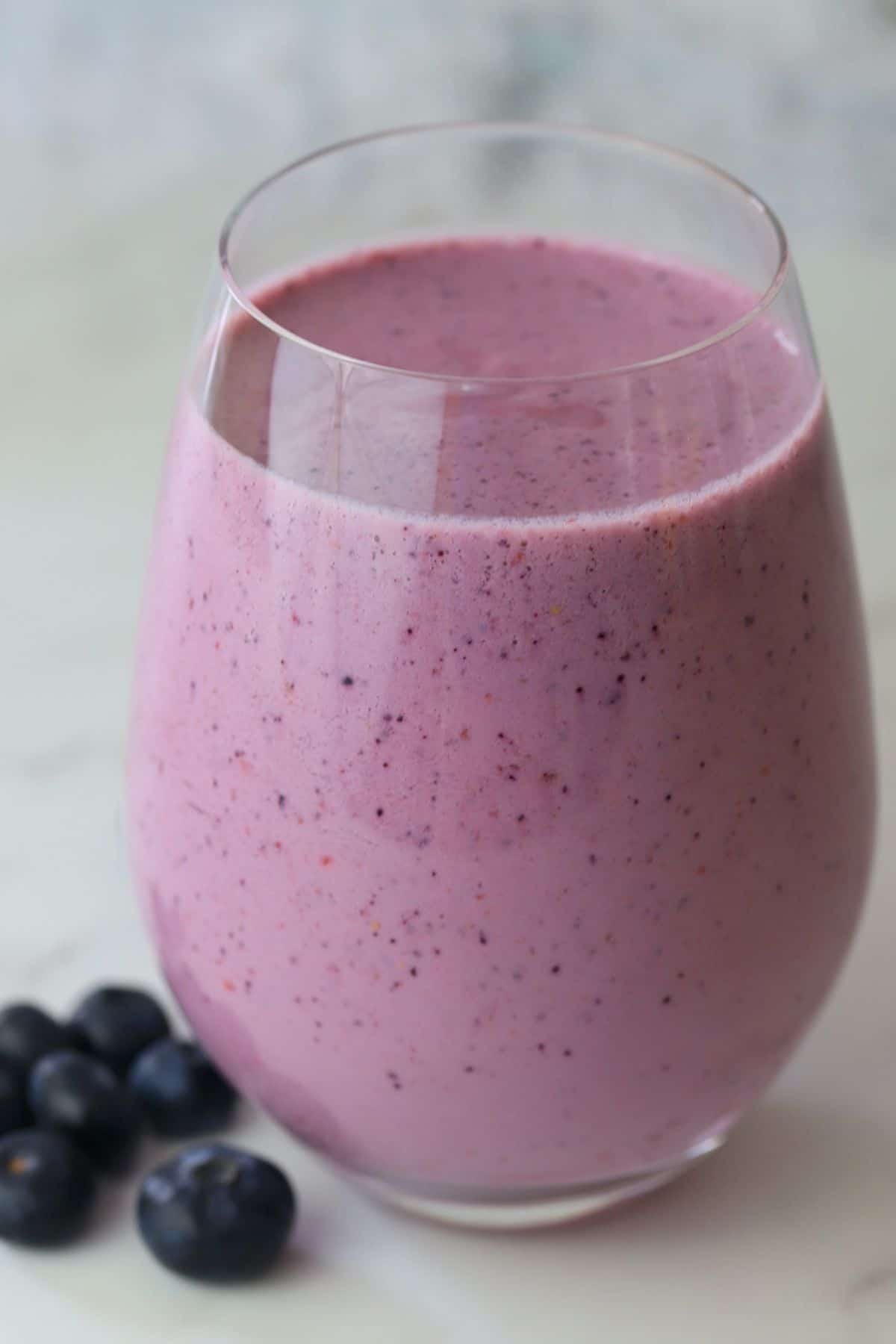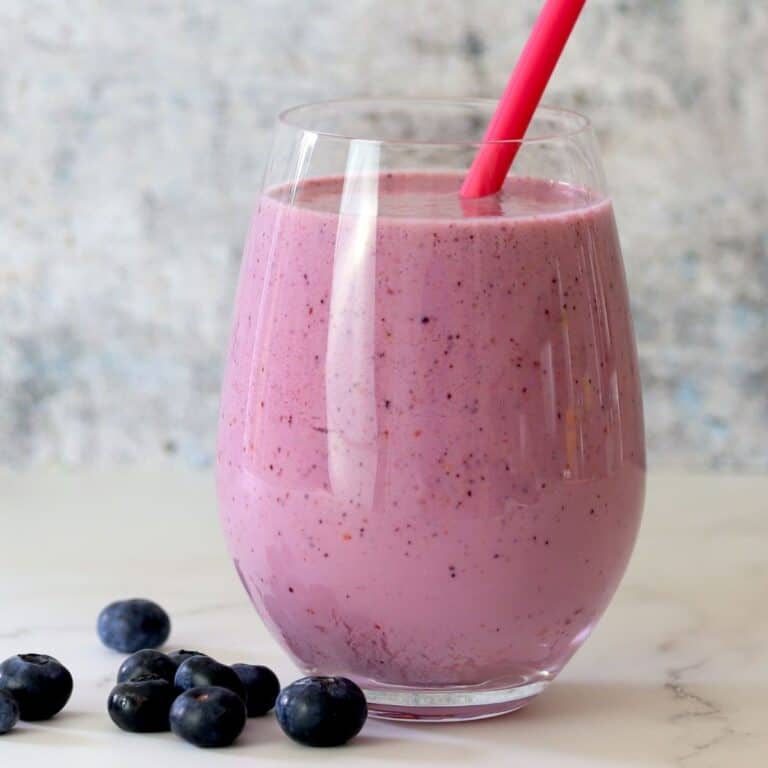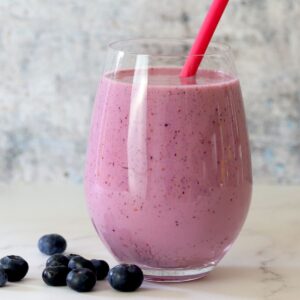 Low Carb Berry Smoothie
Delicious low carb berry smoothie is a bright and creamy drink. Perfect for those busy days or as a sweet treat.
Nutrition
Calories:
70
kcal
Carbohydrates:
4
g
Protein:
1
g
Fat:
3
g
Fiber:
1
g
Sugar:
3
g
Instructions
Add all ingredients to a blender.

Garnish with berries and a dollopw of whipping cream (optional)
Notes
Berries add natural sweetness to this smoothing and adding erythritol or any sweetener to this is optional. You may want to make the smoothie first without the sweetener and then see if you need to add it.
This recipe card provides the basic details to make this recipe. For more information, questions or variations please review the content above the recipe card.
Updates and Revisions
If conflicting information between the video and recipe card, the recipe card will always have the most up to date information, ingredients and instructions.
Nutritional Information
All nutritional information is based on third-party calculations and should be considered estimates. Actual nutritional content will vary with brands used, measuring methods, portion sizes and more.
LOVE THIS RECIPE?
Check out I Hacked Diabetes on Pinterest