Chicken wings are one of my go to meals but sometimes I want that extra crunch just like a crispy breaded chicken wing. Sadly it's been difficult to master the crunch until now! These Pork Rind Crusted Chicken Wings are exactly what I needed to give me that crispy crunch that I longed for.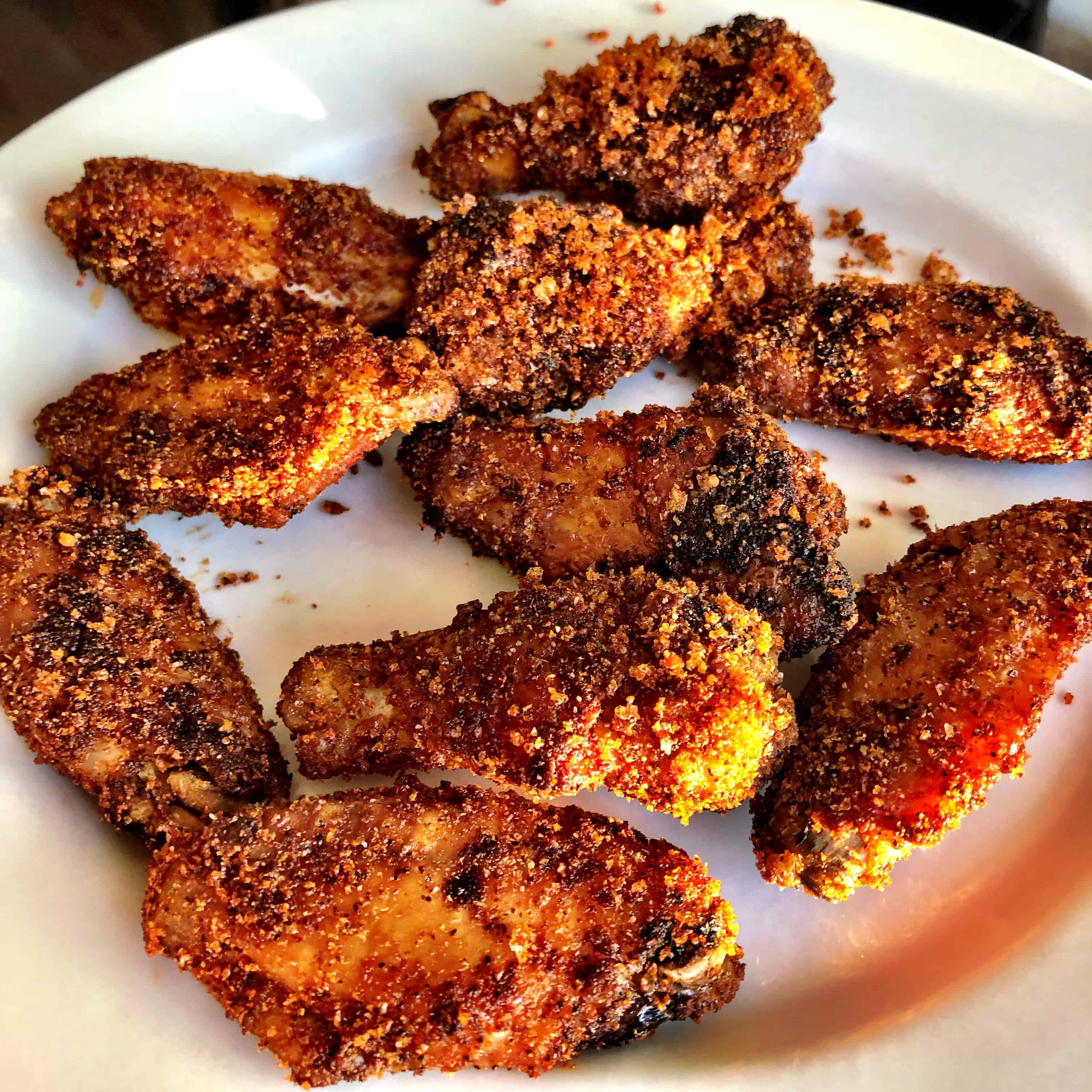 How to Make the Chicken Wings
To make these wings all you need is your favourite spices, pork rinds, baking powder and wings of course.
First blitzed about 3 cups of pork rinds in my magic bullet.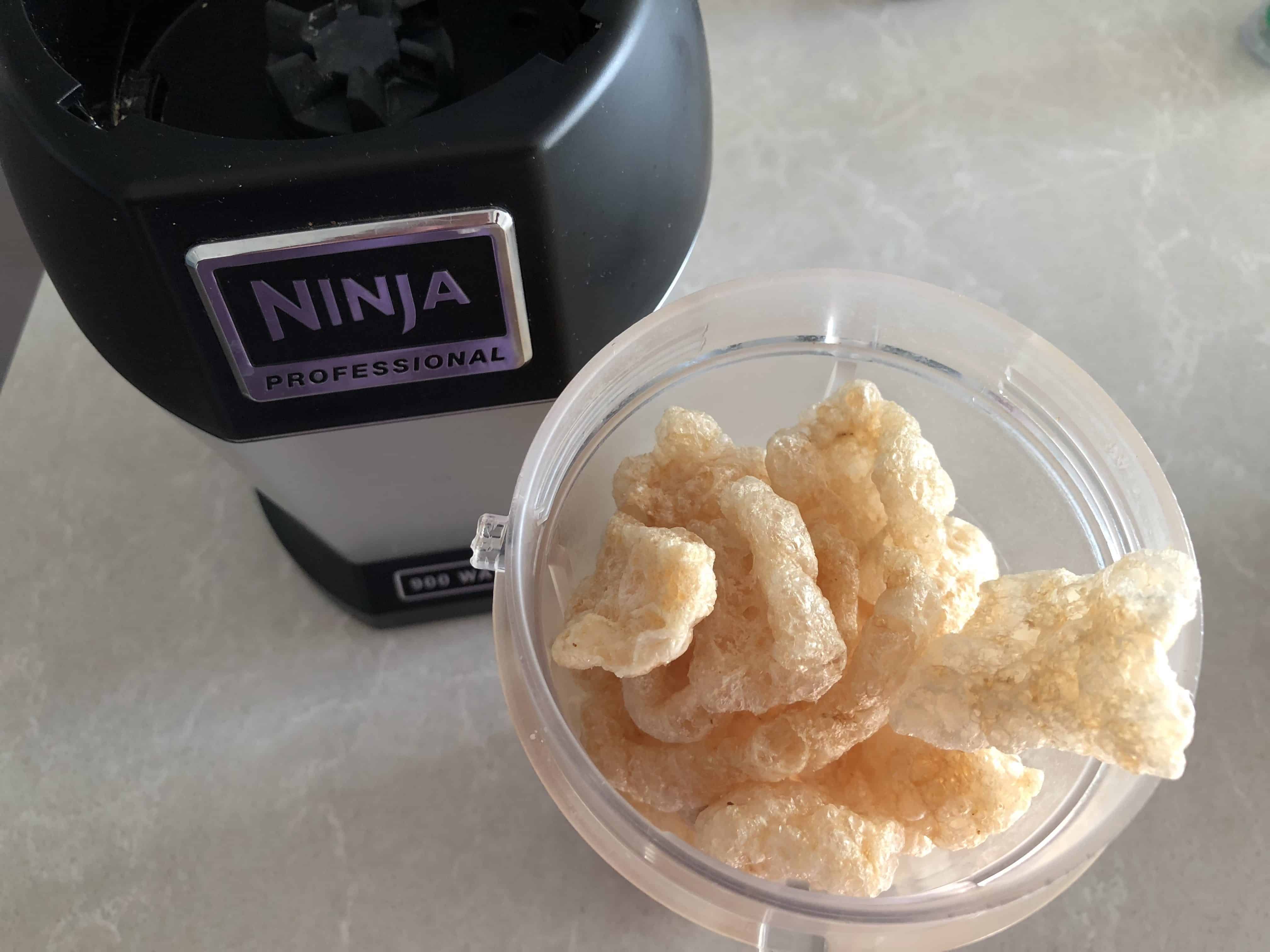 Then I mixed these favourite spices in a large bowl, feel free to add any spices you like.
1 tbs Garlic Powder
One tsp Chili Powder
1 tsp Paprika
One tsp Cumin
1 tsp Ground Coriander
Add the ground Pork Rinds
Next I added 1 tsp of Baking Powder Divide the spice mixture in half and place one half in a large ziploc bag with the wings. Then give it a good shake so the wings are covered in the spice mix.
Lay out the wings on a baking pan. I use parchment paper for the wings so they don't burn and get stuck to the bottom of the pan.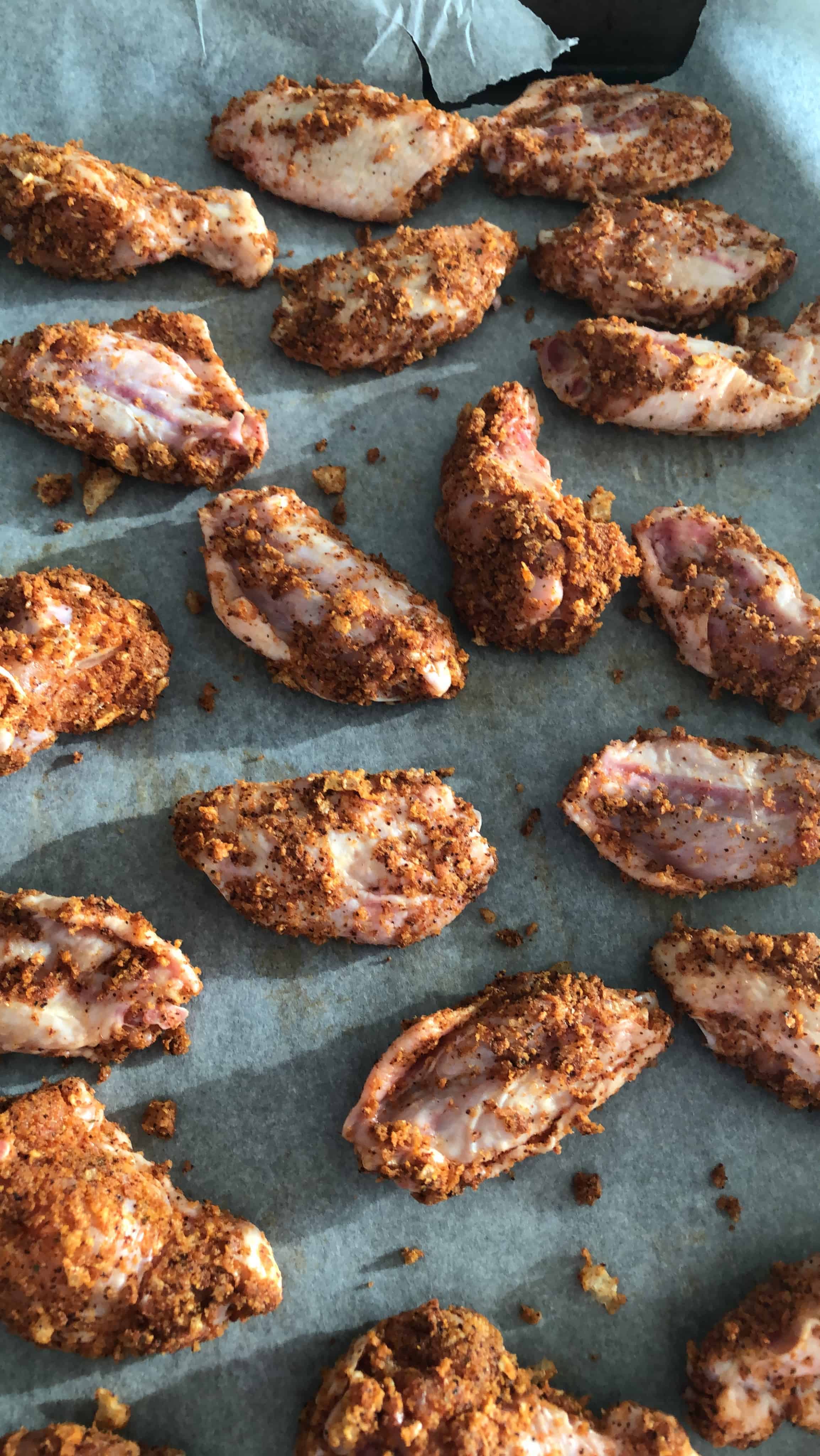 Bake the wings at 250 degrees Fahrenheit for 20 minutes.
Then crank up the heat to 425 and bake them for another 25 minutes or until done to your liking. I prefer mine extra crispy so may bake them a little longer.
Once out of the oven toss in the remaining spice mixture and enjoy 🙂
Makes 4 Servings – 3g Carbs per serving (5 wings)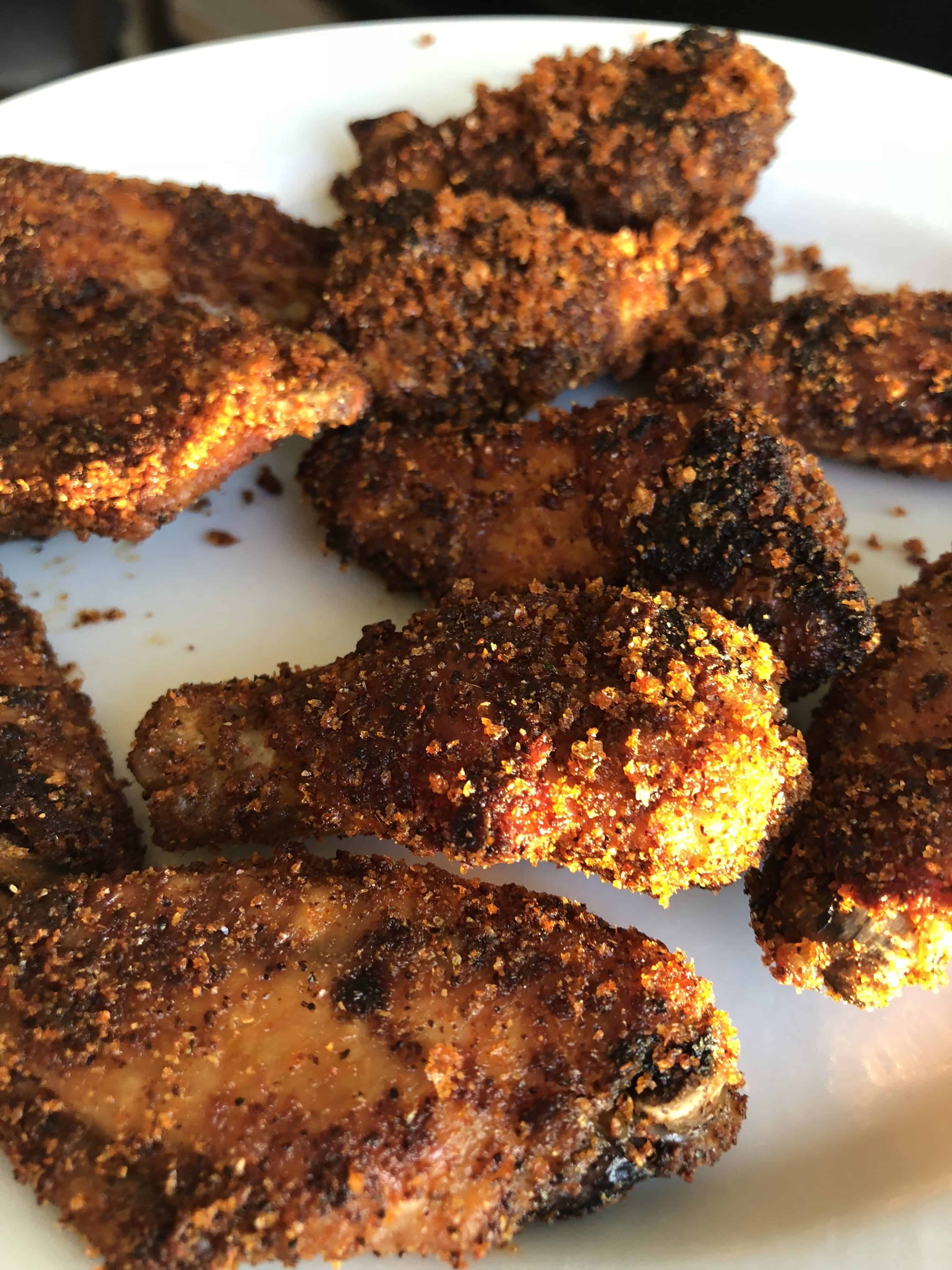 Do you have a favourite wing recipe? What other spices would you use?
How about some Bulletproof Coffee Ice Cream for dessert.
This recipe was inspired by Keto Connects Chipotle Dry Rub recipe from their cookbook Keto Made Easy.