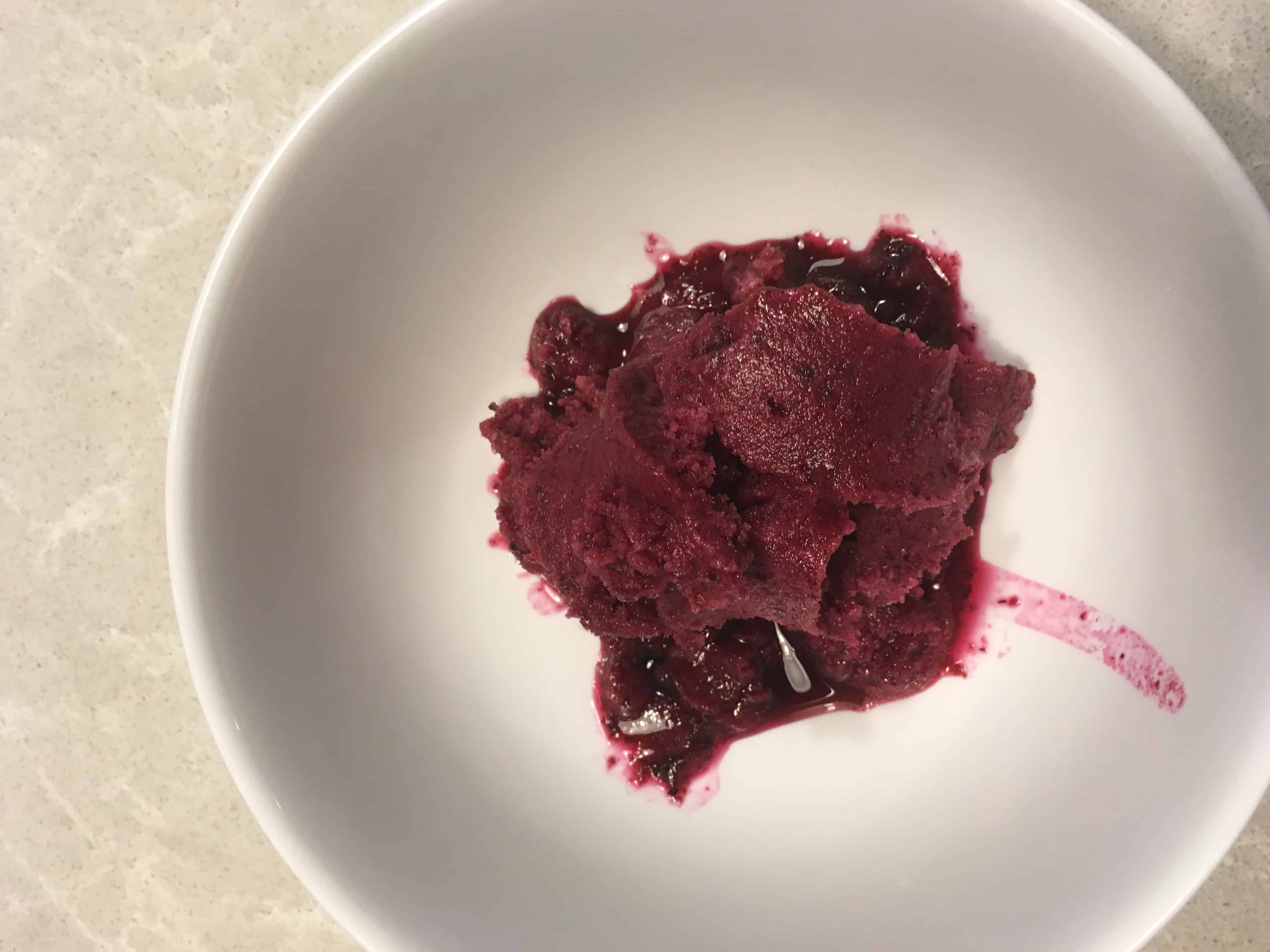 In the summer I usually like to have a tasty dessert after dinner that would keep me cool and refreshed. Not only is this keto boozy blueberry sorbet a winner, it also has a little bit of vodka in the recipe which you can omit (but why would you) 😉
Total Net Carbs: 3g per serving
Boozy Blueberry Sorbet Recipe
1/2 cup – Water
1/4 cup – Erythritol or your choice of sweetener | I Use This!
1/2 cup – Frozen Blueberries
1-1/2 oz – Vodka (your choice, remove if you don't want booze)
Juice of 1/2 a lemon
In a saucepan over medium heat, combine water and sweetener to form a simple syrup. Let cool.
In a blender combine all ingredients and blend for 10-15 seconds.
Pour mixture in a glass container and place in freezer for 6 hours (some refrigerators may require more/less time)
Remove from fridge every hour and scrape down the sorbet to mix well and smooth it out.
Enjoy with some fresh mint or on it's own.
Looking for more cool summer treats, how about popsicles?
I Hacked Diabetes is a resource for recipes and information on how I reversed Type II Diabetes while following a low carb/ketogenic way of eating.
Share this recipe.