If you haven't tried a pili nut yet you are missing out and these keto salted caramel nuts are to die for.  A pili nut is a rich buttery tasting nut grown in the volcanic soil of the Philippine peninsula.
High in protein, calcium and potassium, pili nuts are a healthy snack with a delicious flavour, perfect for keto. They also make a wonderful addition to desserts and baked goods.
In Canada I order my pili nuts from SwitchGrocery which is an amazing online store that provides great keto, paleo and diabetic friendly products.
Pili nuts are one of my favourite keto snacks and recently I decided to kick them up a few notches into a sweet morsel of keto coated deliciousness.
Yep, I used only a few ingredients to turn them into Salted Caramel pili nuts.
Nutrition: Per ½ cup
Calories: 549
Fat: 62g
Protein: 6g
Carbs: 14.3
Fibre: 14g
Net Carbs: 0.3g
Keto Salted Caramel Pili Nuts
RECIPE
½ Cup Pili Nuts - I used Coconut Oil/Himalayan Salt flavour
1 tablespoon - Coconut Oil | I Use This!
1 tablespoon - Erythritol | I Use This!
½ teaspoon - Vanilla | I Use This!
2 tablespoon - Sugar Free Salted Caramel Syrup | I Use This!
In a medium pan melt down the coconut oil, then drop in the erythritol, vanilla and salted caramel syrup.
Toss in the pili nuts and let simmer on medium/high, stirring occasionally until caramelized.
Strain if needed and then place on a parchment lined baking pan.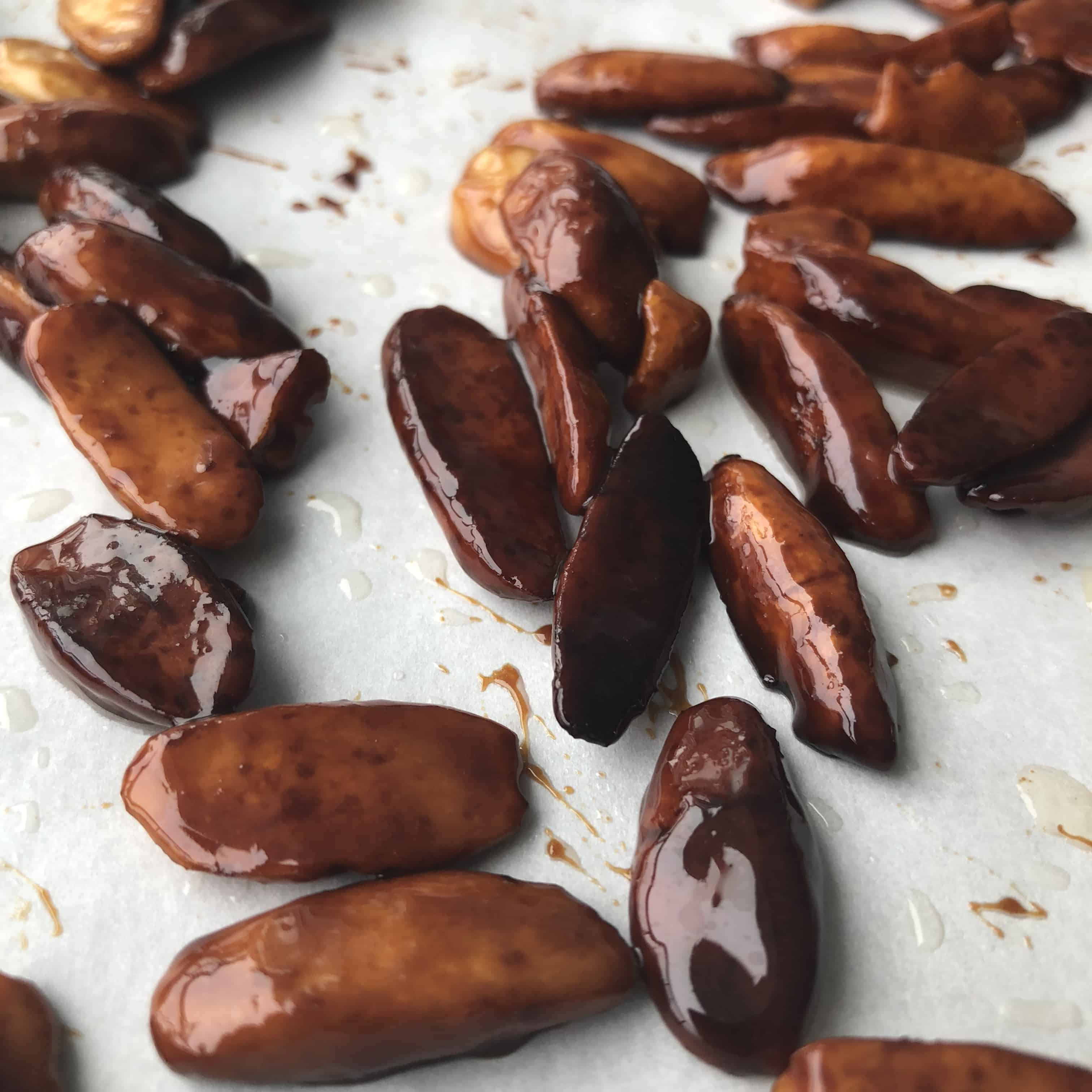 Let cool, then break apart the pieces or not, could eat them as clusters or a brittle.
Pili Hunters - https://eatpilinuts.com/